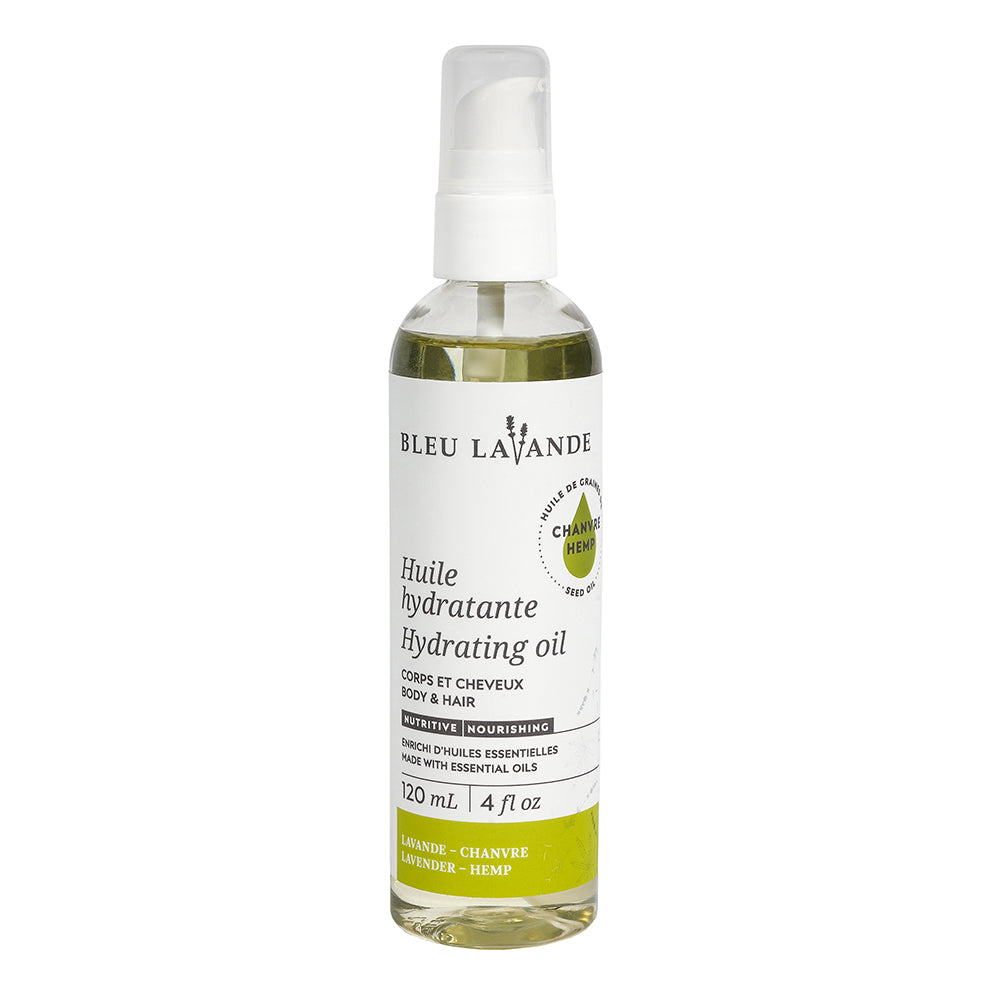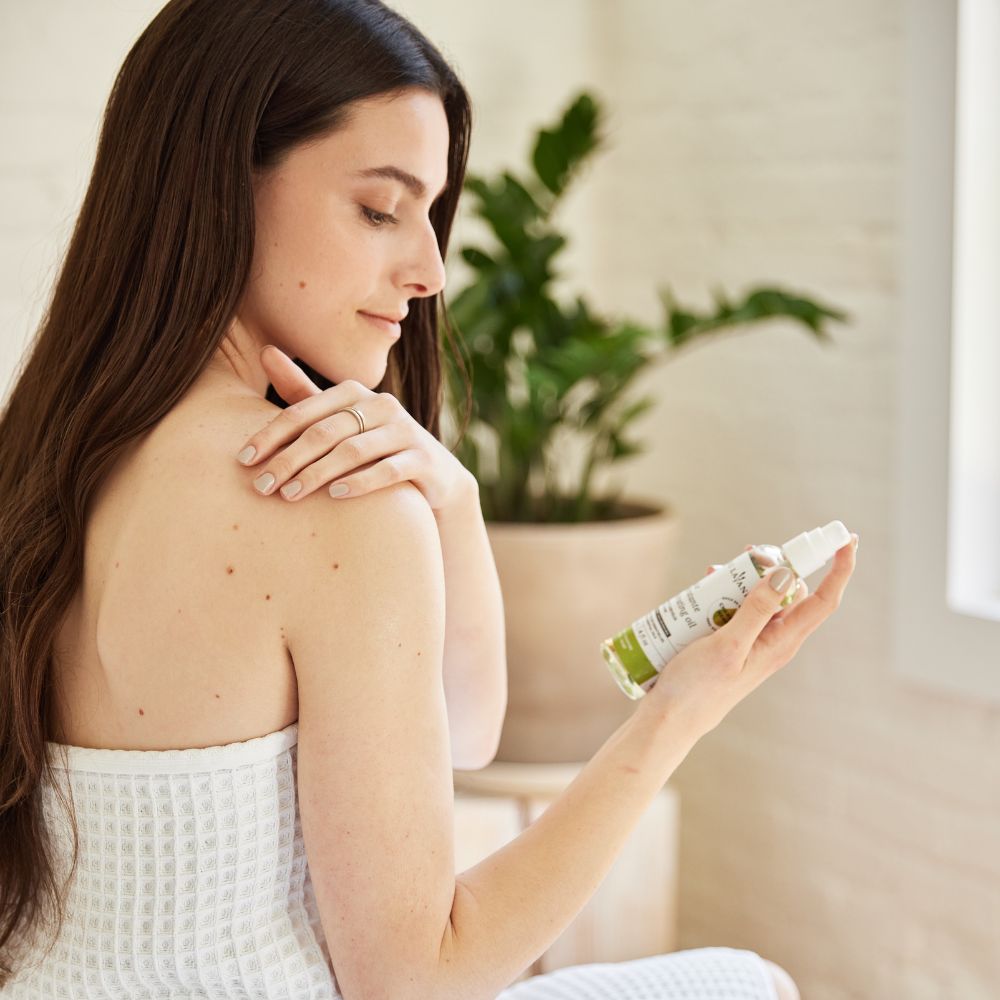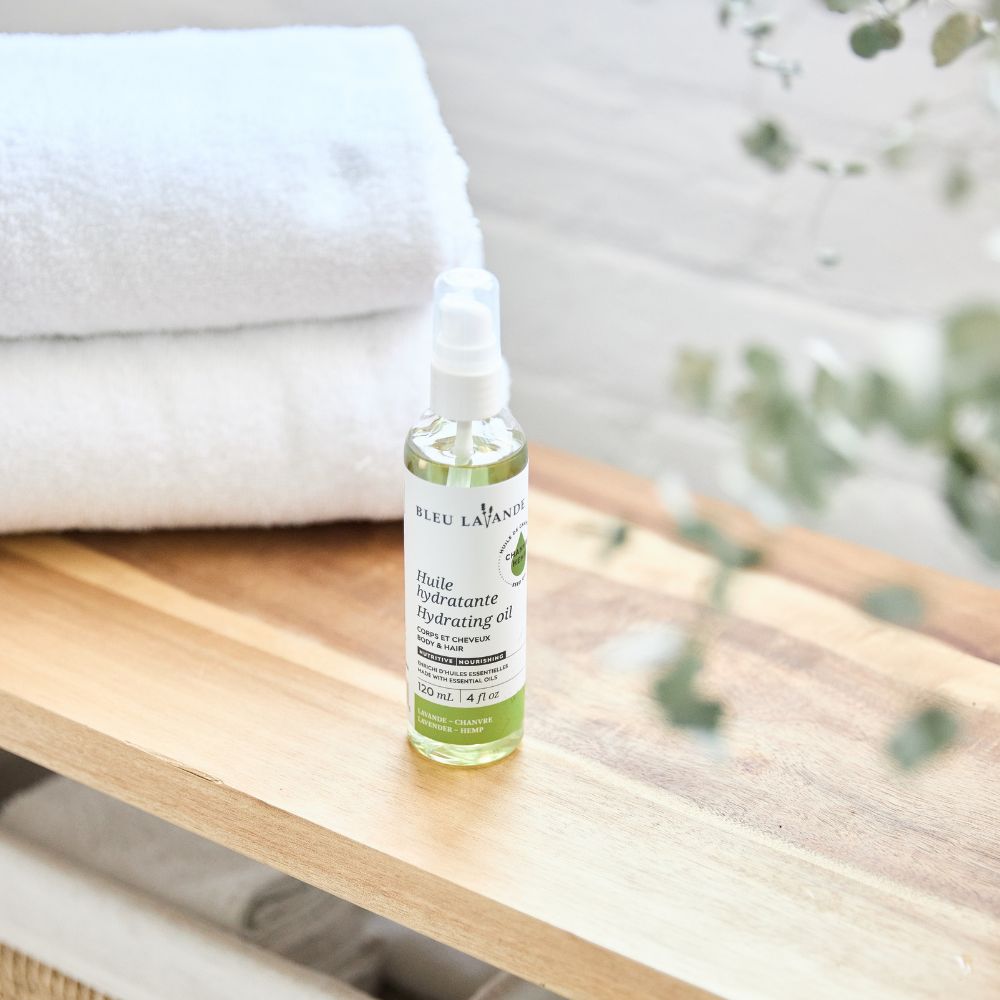 Lavender-hemp hydrating oil for body & hair
A guarantee of purity and quality
Natural origin ingredients
Not tested on animals
Lavender-hemp hydrating oil for body & hair – 120 ml
This oil gives intense hydration to the skin in addition to revitalizing and strengthening the hair without being greasy. For perfect nourishment from head to toe.
100% natural origin ingredients
Ideal for sensitive and dehydrated skin
Protects against environmental factors that affect the skin
Naturally perfumed with almond essence
Vegan and gluten free
Made with hemp seed oil, certified true lavender essential oil and oat oil for maximum efficiency. These oils are known to strengthen hair, repair split ends and add shine, giving hair a healthy appearance.

Lavender-hemp hydrating oil does not contain parabens, sulfate(s), petroleum derivatives, artificial dyes or fragrances. This product is not tested on animals (certified cruelty free).
Recommended use:
• for the body: pump a few drops of oil in the hand and massage on the skin.
• for the hair : pump 1-2 drops of oil in the hand, rub hands and comb oil through the hair (avoid roots).
100% natural origin ingredients
CANNABIS SATIVA SEED OIL, CAPRYLIC/CAPRIC TRIGLYCERIDE, CARTHAMUS TINCTORIUS (SAFFLOWER) SEED OIL, LAVANDULA ANGUSTIFOLIA (LAVENDER) OIL, AVENA SATIVA (OAT) KERNEL OIL, AROMA/FLAVOUR, TOCOPHEROL.
Huile hydratante
I was gifted my first bottle of this amazing product. I absolutely love it, and my facial skin has never been more moisturized.
Wow
J'ai été vraiment surprise , cette huile pénétre rapidement la peau et ne laisse pas la peau grasse. J'avais vu plusieurs commentaires qui disait la même chose aussi. Mais wow j'aime beaucoup l'odeur et c'est bienfaits hydratant.
Idéale pour les cheveux
Je perds beaucoup moins mes cheveux depuis que je l'utilise, probablement parce qu'elle est très efficace comme démêlant en plus de bien hydrater. Attention, quelques gouttes suffisent!
Our essence
Our promise to lavender lovers
Natural origin ingredients
No paraben, sulfate(s), artificial fragrances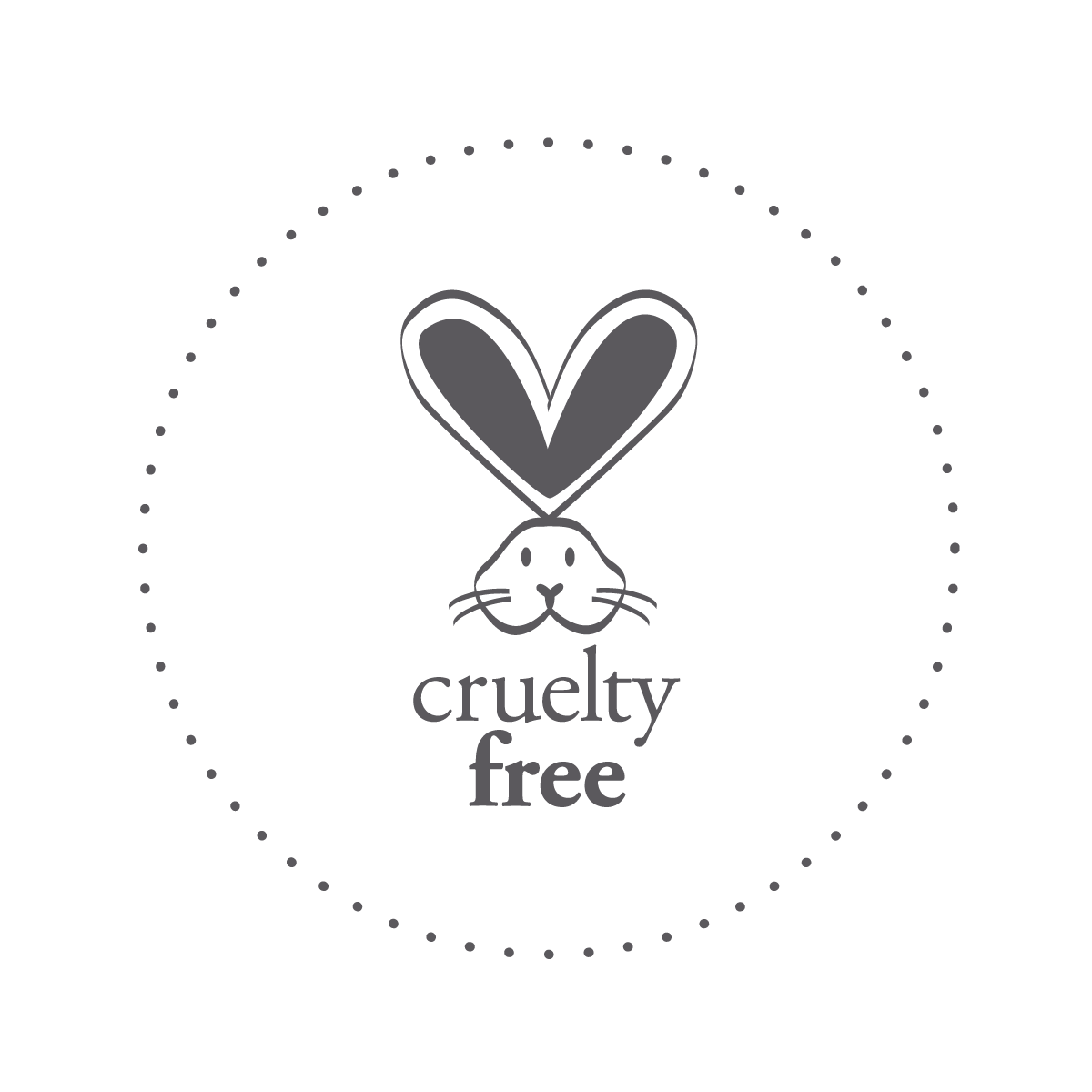 A guarantee of purity and quality
Beneficial effects
Our natural origin ingredients
Every one of our products follow the same rule: they all contain invaluable substances that come from nature. We select these extracts for the natural beneficial effects they have on the entire body. Each plant extract contains active ingredients that play a specific role. The combination of several extracts allows each of their actions to be optimized.