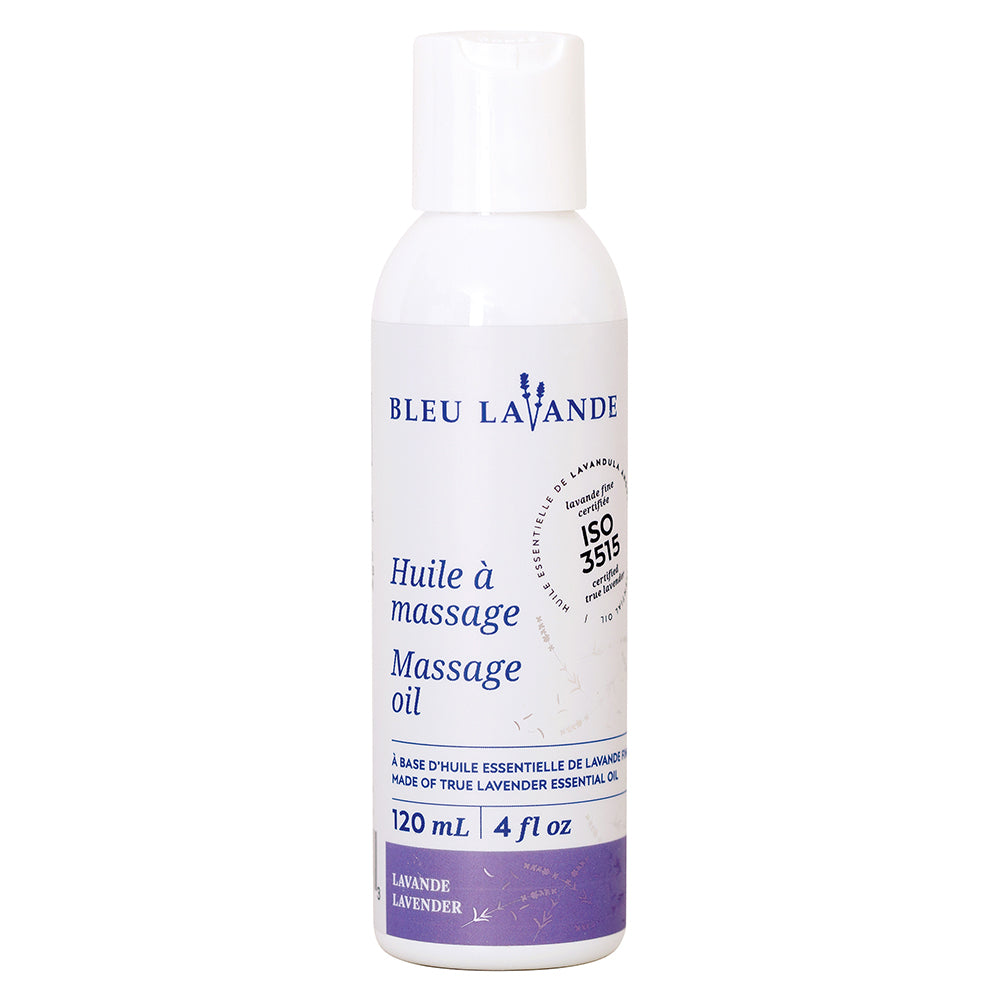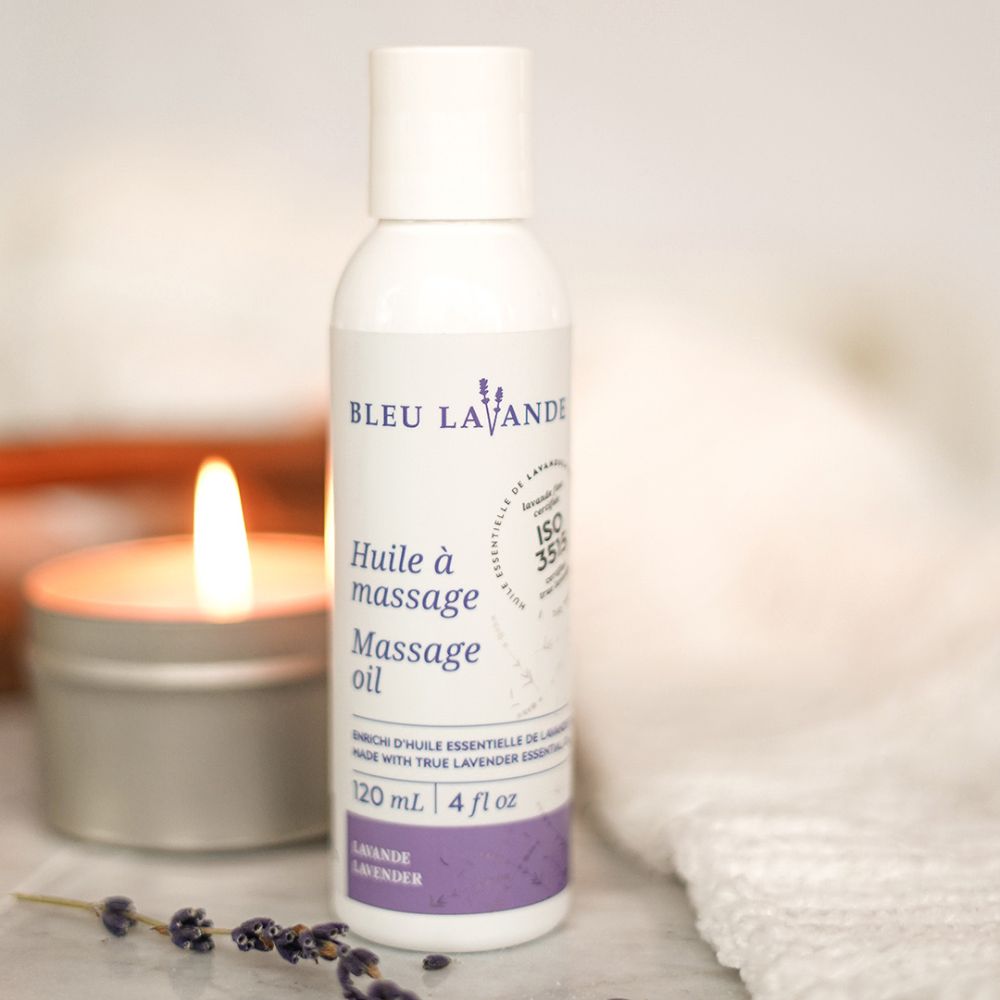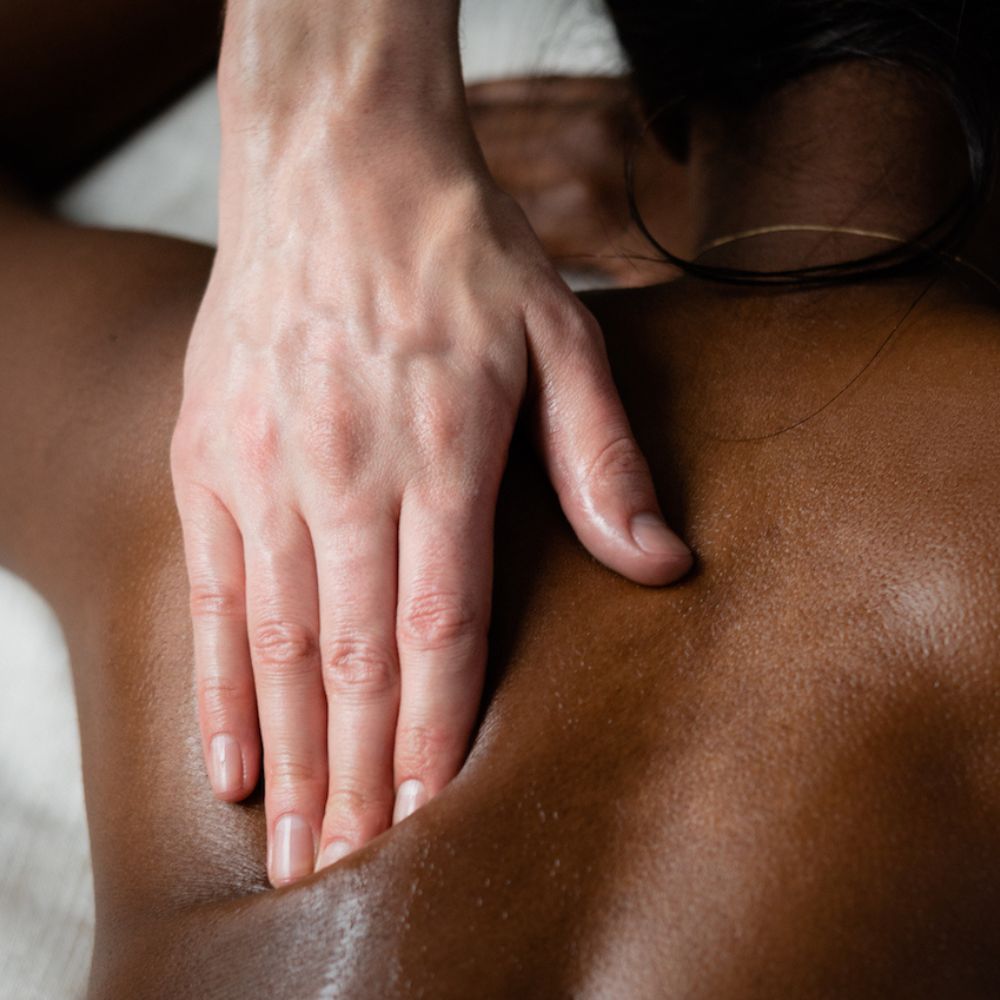 Massage Oil
A guarantee of purity and quality
Natural origin ingredients
Not tested on animals
Lavender massage oil – 120 ml
100% natural origin ingredients
Relaxation and well-being
Soothing effect of lavender essential oil
Moisturizing formula
Vegan and gluten free
Our massage oil penetrates deeply into the skin, leaving you with a relaxing sensation and feeling of well-being. Not only will you benefit from its moisturizing effects and soothing smell, you'll discover that a massage with this gentle product made of sunflower oil, grape seed oil, vitamin E and true lavender essential oil is an intensely relaxing experience.
Massage oil does not contain parabens, sulfate(s), petroleum derivatives, artificial dyes or fragrances. This product is not tested on animals (certified cruelty free).
Apply a small quantity of massage oil and massage in for a soothing sensation. Re-apply at need.
HELIANTHUS ANNUUS (SUNFLOWER) SEED OIL, LAVANDULA ANGUSTIFOLIA (LAVENDER) OIL, CAPRYLIC/CAPRIC TRIGLYCERIDE, VITIS VINIFERA (GRAPE) SEED OIL, ARGANIA SPINOSA KERNEL OIL, TOCOPHEROL.
Intense gel
j'utilise gel intense depuis plusieurs années. Quand le mal de jambes m'empêche de dormir, je met le gel intense sur mes jambes et je m'endors en peu de temps.
J'adore
J'adore tout simplement cette huile avec son odeur douce de lavande parfaite pour un moment de détente et apaisante.
J'adore!
L'odeur est excellente. L'huile laisse la peau douce!
Bien-être total
L'huile de massage Bleu Lavande est un produit esentiel. Il contribue au bien-être du corps et de l'esprit. Je l'utilise surtout avant le coucher. La tête, les épaules et le cou sont relax. Le sommeil s'en trouve grandement amélioré. L'huile pénètre facilement et sa texture demeure toujours lisse. Je ne peux m'en passer 😍
Our essence
Our promise to lavender lovers
Natural origin ingredients
No paraben, sulfate(s), artificial fragrances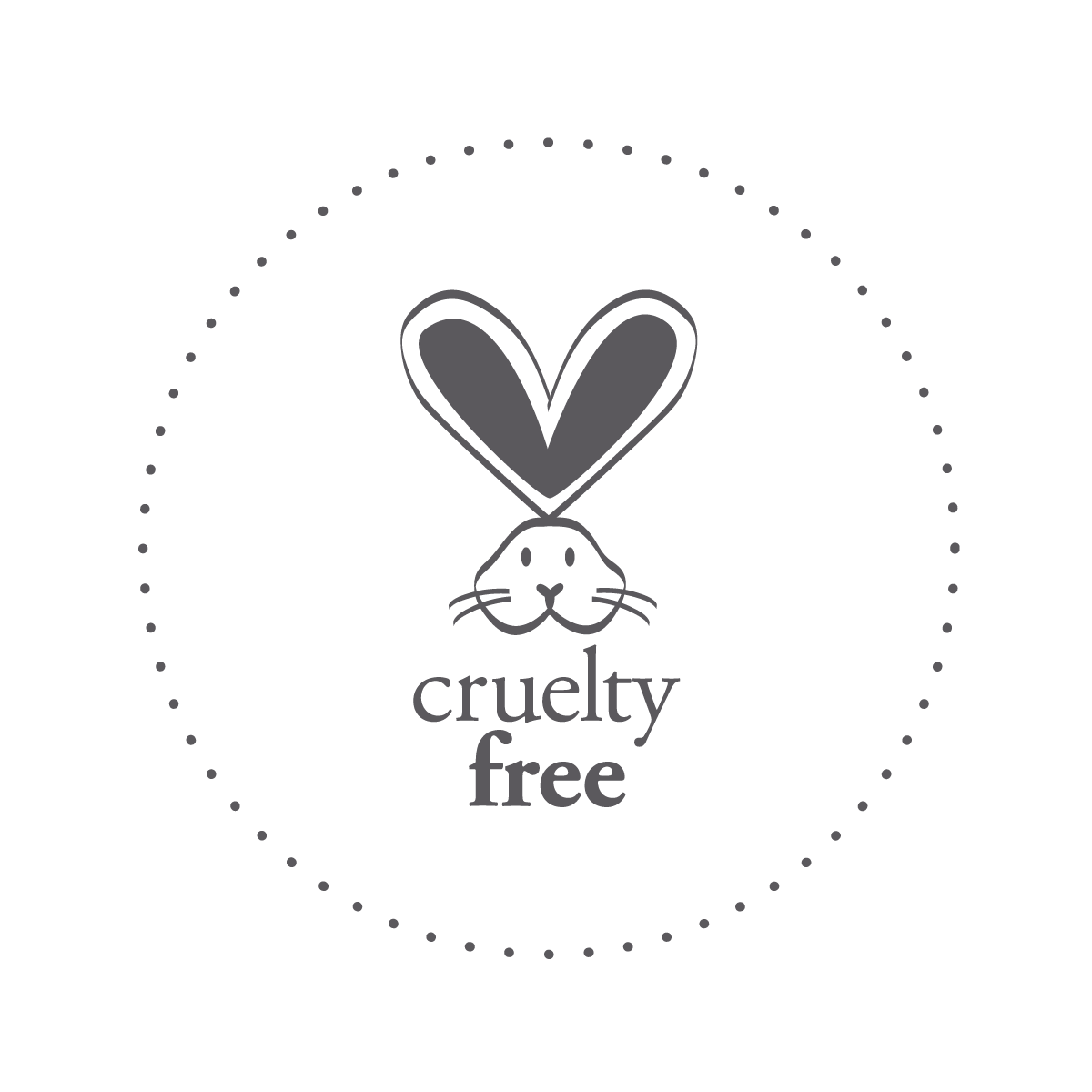 A guarantee of purity and quality
Beneficial effects
Our natural origin ingredients
Every one of our products follow the same rule: they all contain invaluable substances that come from nature. We select these extracts for the natural beneficial effects they have on the entire body. Each plant extract contains active ingredients that play a specific role. The combination of several extracts allows each of their actions to be optimized.