Visit our Magog Espace boutique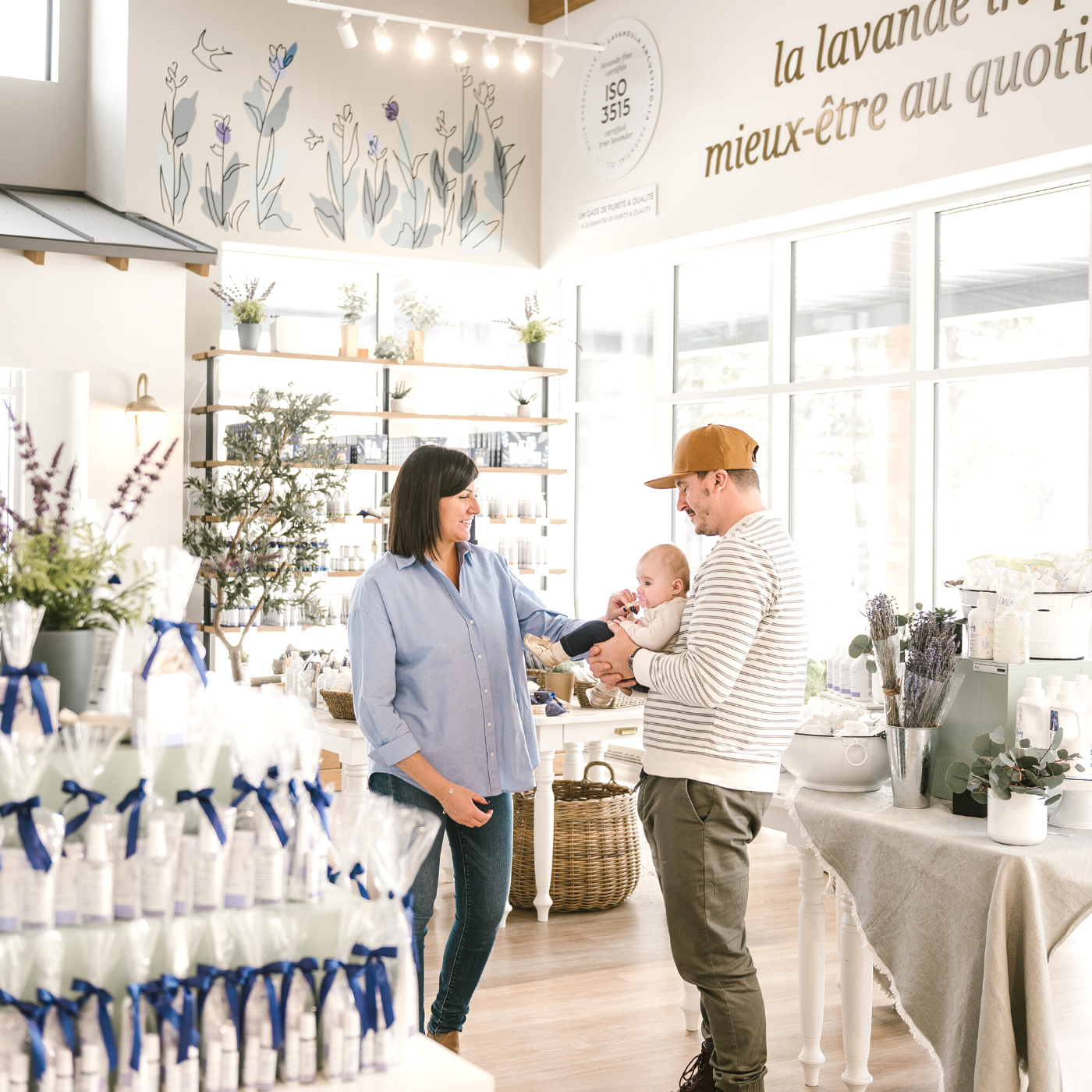 In-store shopping experience
Magog Espace boutique
At Bleu Lavande, we are a team of lavender essential oil lovers.
Our magnificent boutique located in Magog offers an exceptional setting in which you can take the time to stroll through a wide variety of beauty, health, animal, gourmet and home products that are good for your body, mind and soul. Take a deep breath and smell the divine scent of lavender that floats and envelops you.
Our team will guide you in discovering our unique range of premium lavender products.
Welcome to the Bleu Lavande universe.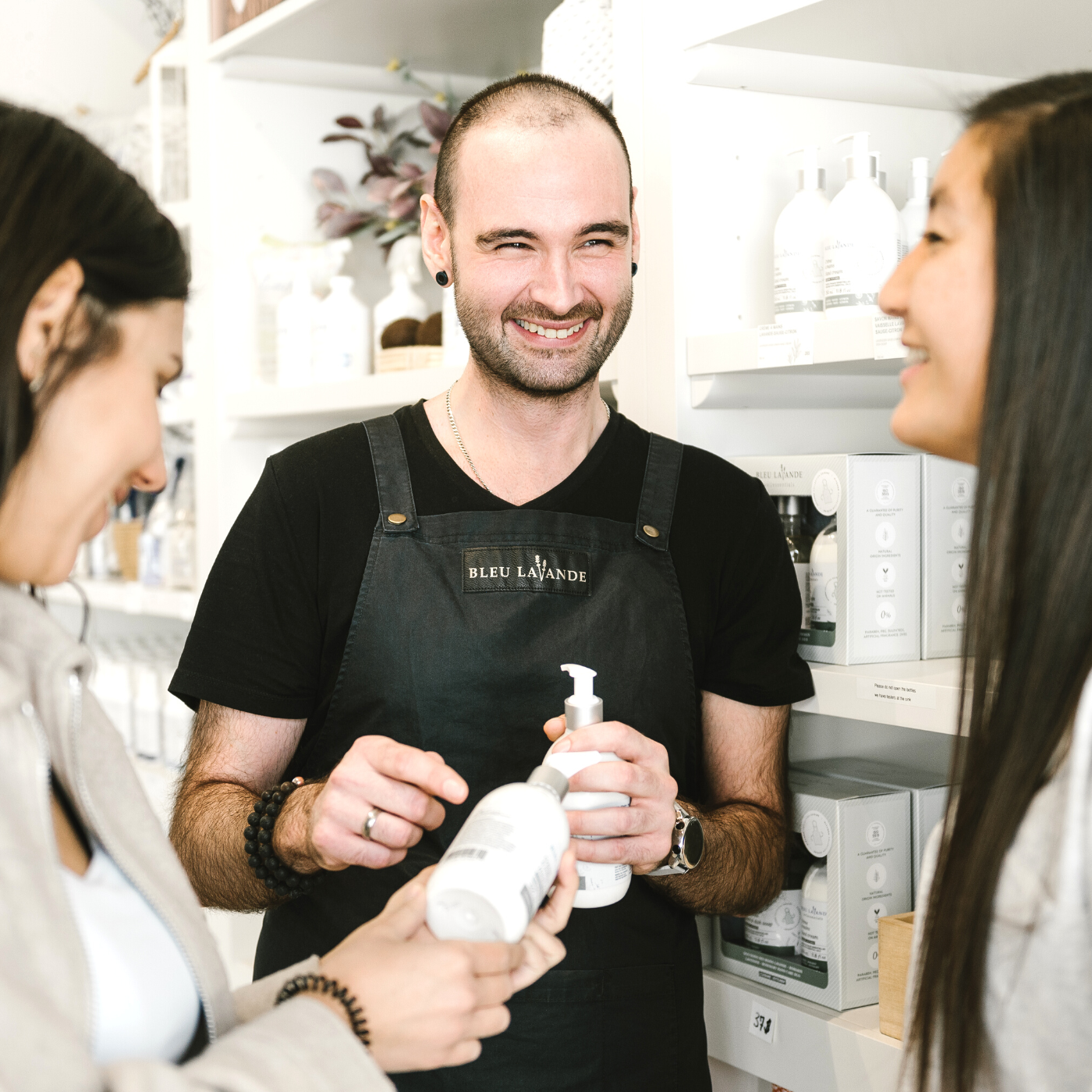 Contact us
OPENING HOURS
Open 7 days a week
June 19 to September 4, 2023: 10 AM to 6 PM
July 20, 27, August 3 and 10: 10 AM to 9 PM
Rest of the year: 10 AM to 5 PM
Closed on December 25 and January 1
CONTACT
Espace boutique manager: Robert Côté
Email: robert.cote@bleulavande.com
Phone: 1 888-876-5851 #201
Address: 2525 Principal West (Route 112) Magog (Quebec) J1X 0J4 (Exit 115 from Highway 10)
Entry to visit our Boutique Space is free, no need to purchase an admission ticket.
Jobs
Would you like to work with us at our store? We invite you to send us your curriculum vitae and your professional aspirations. We are always looking for new talents to join the team.
Bleu Lavande has a very nice shop with a wide choice of products including items made locally by artisans. The atmosphere is sublime and the staff is very friendly, knowledgeable and professional.
Lorraine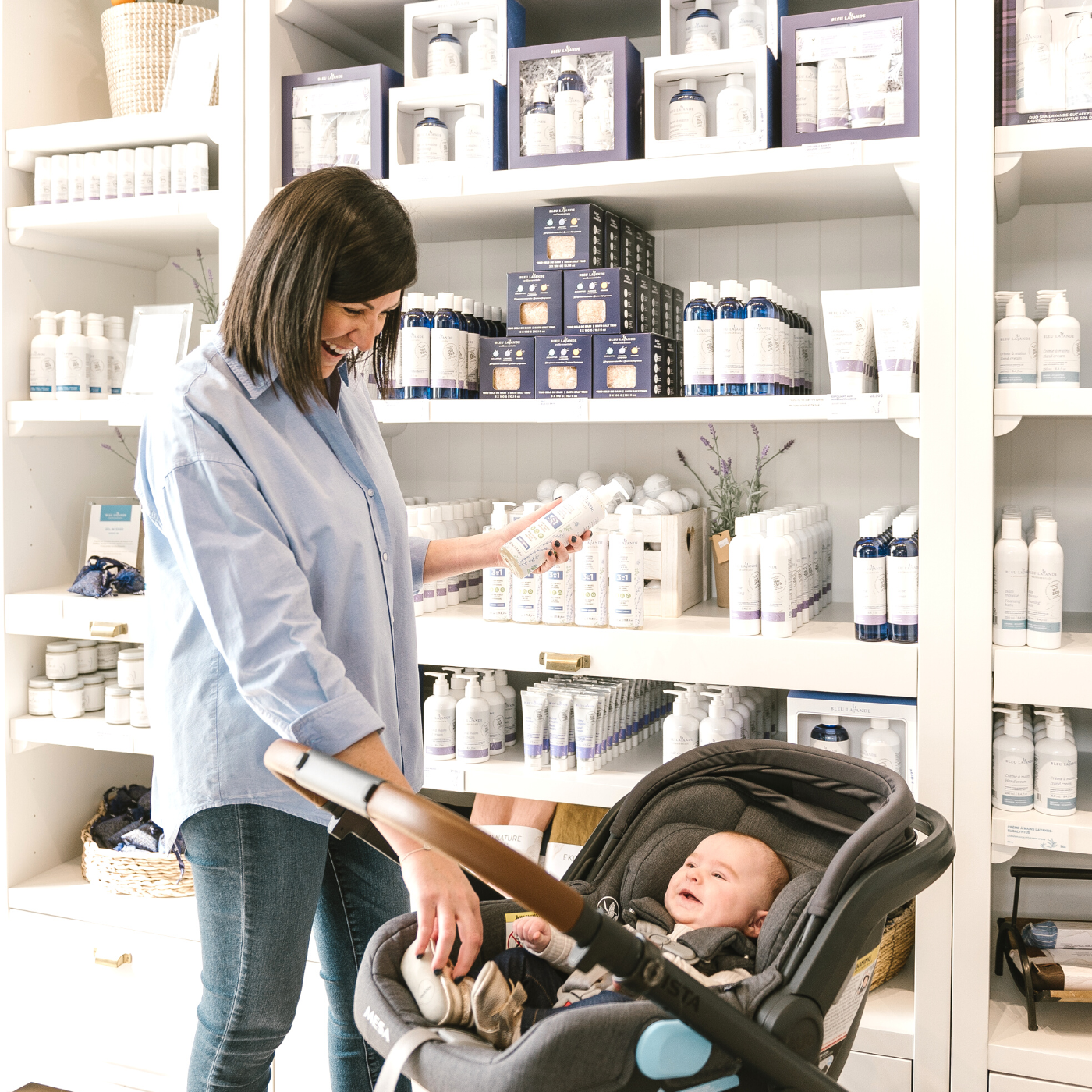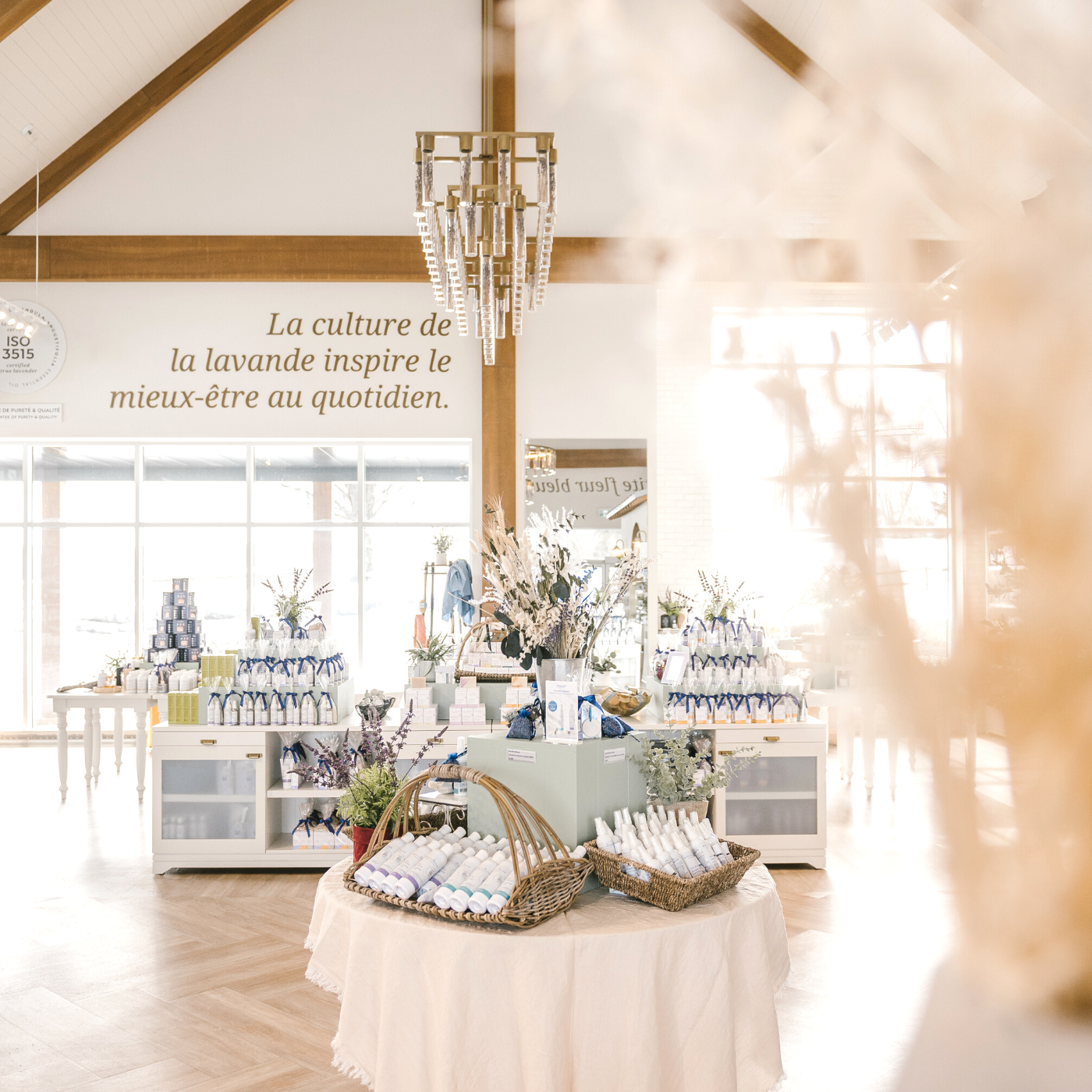 Beautiful boutique with lots of choices! There is also a range of products for pets. Ideally located on the road towards downtown Magog.
Charles