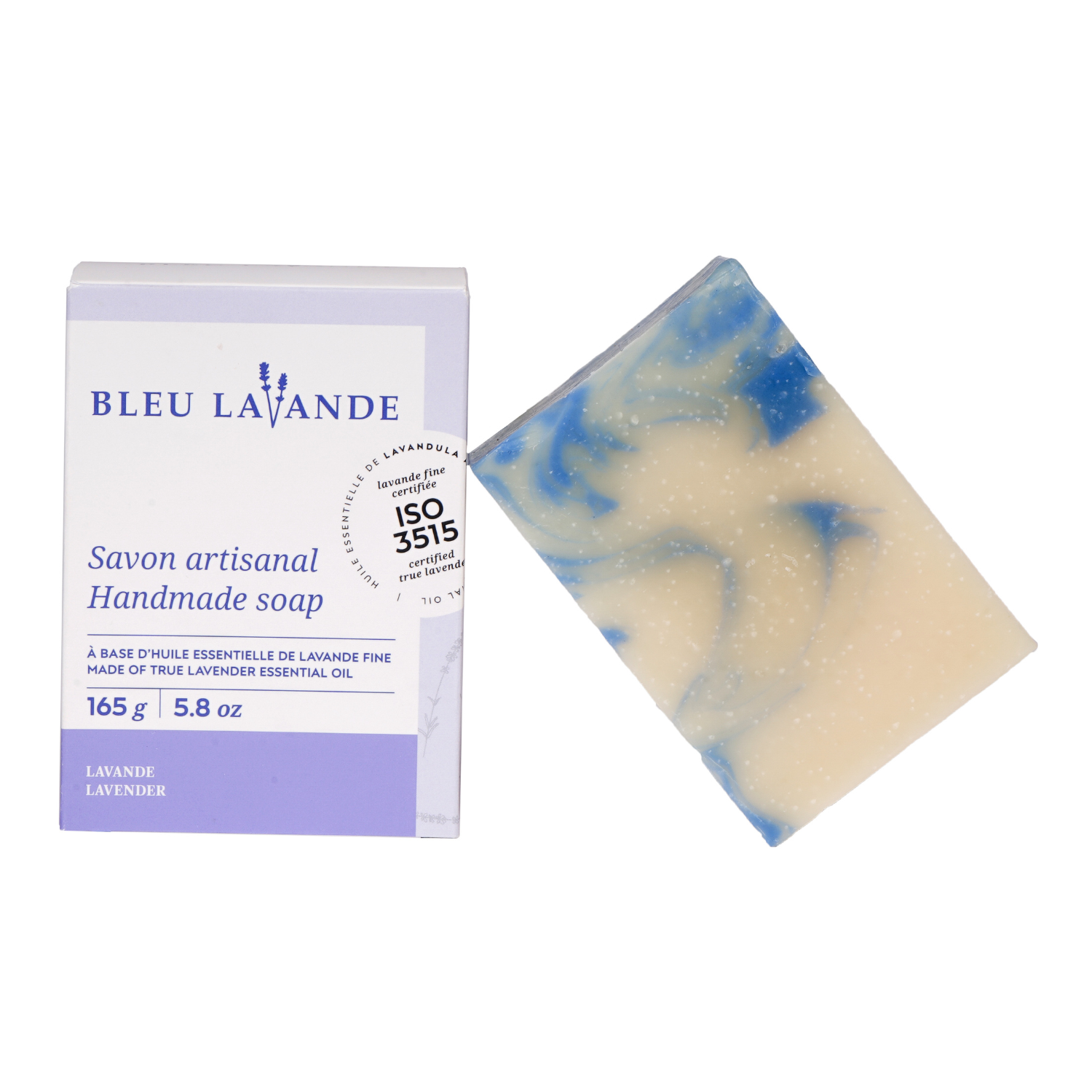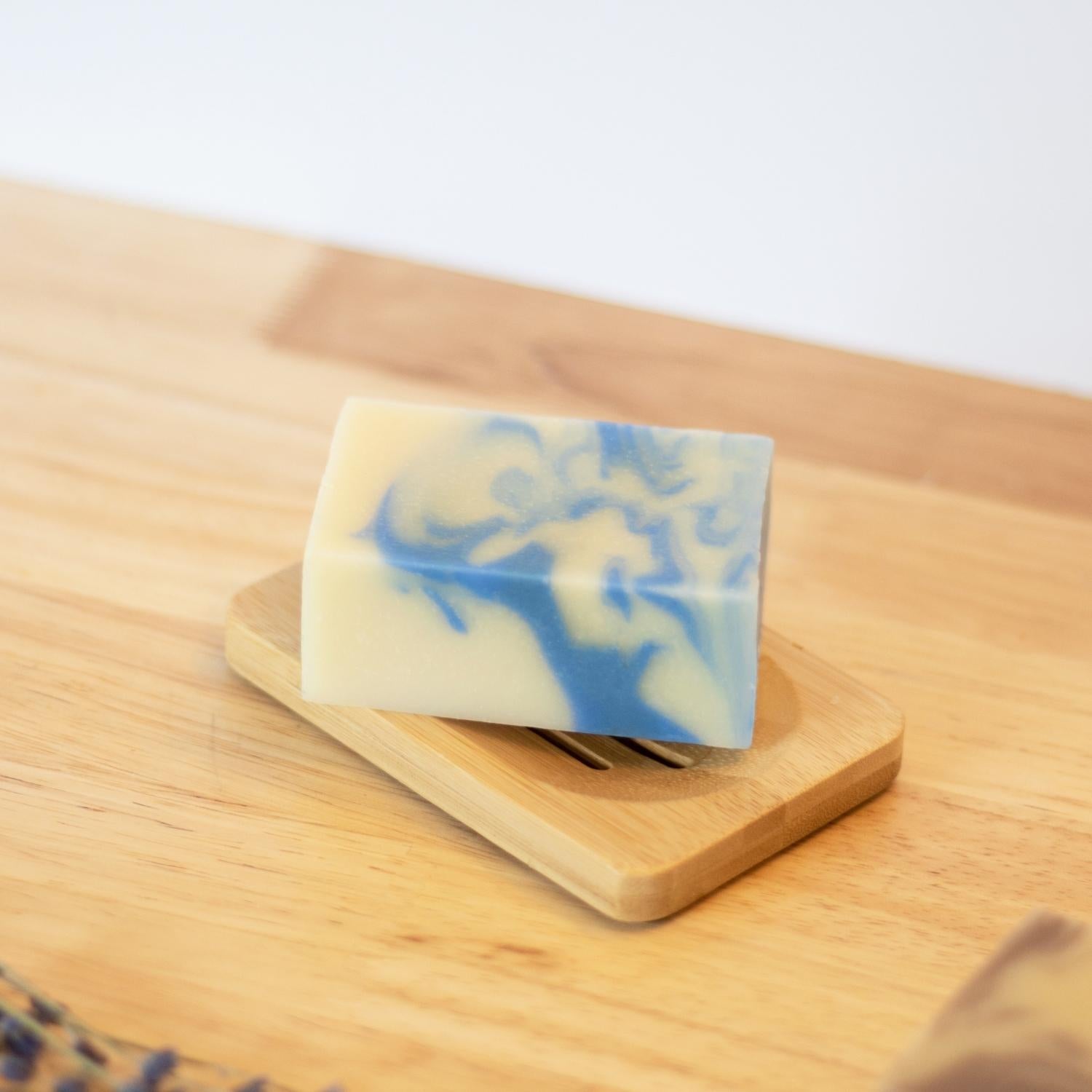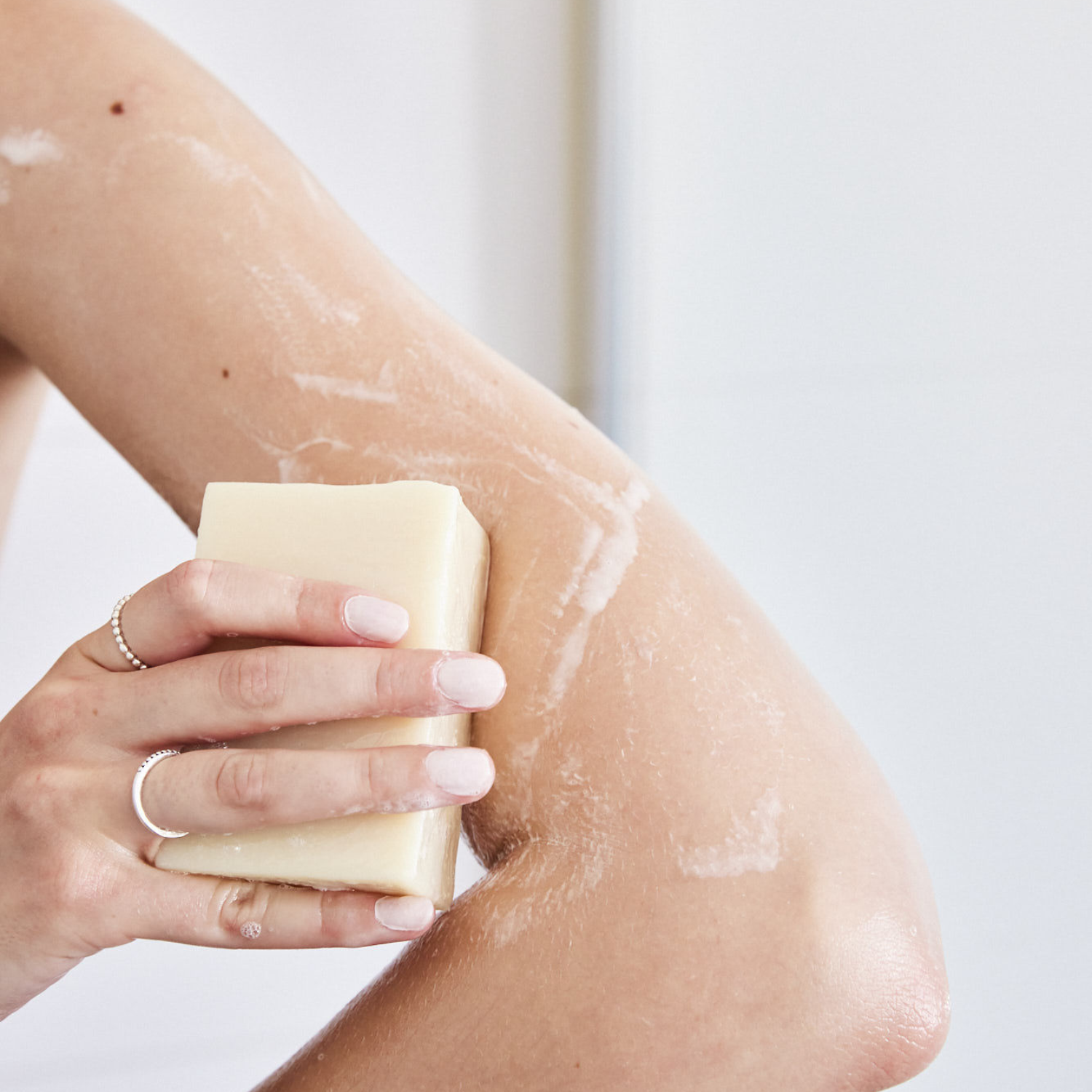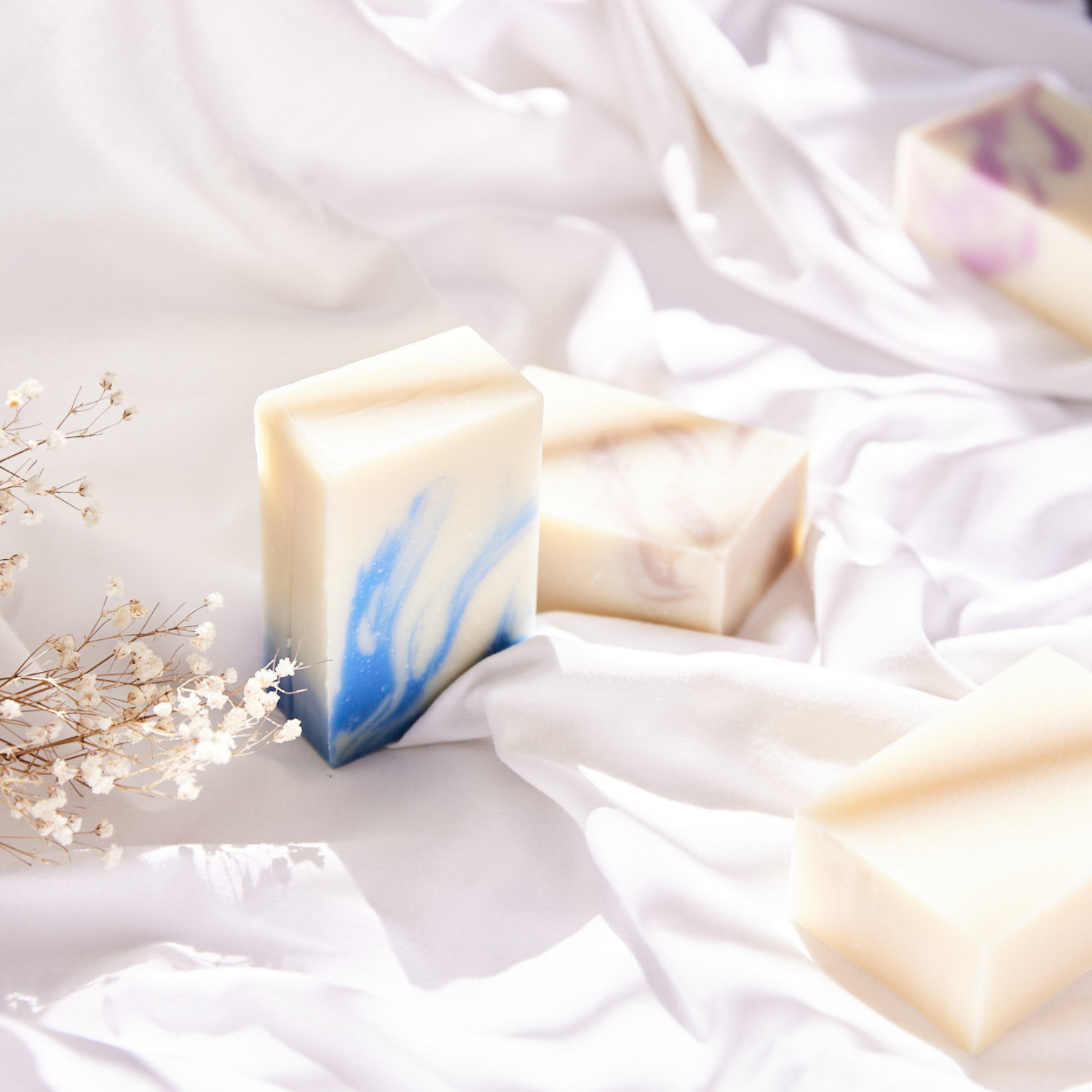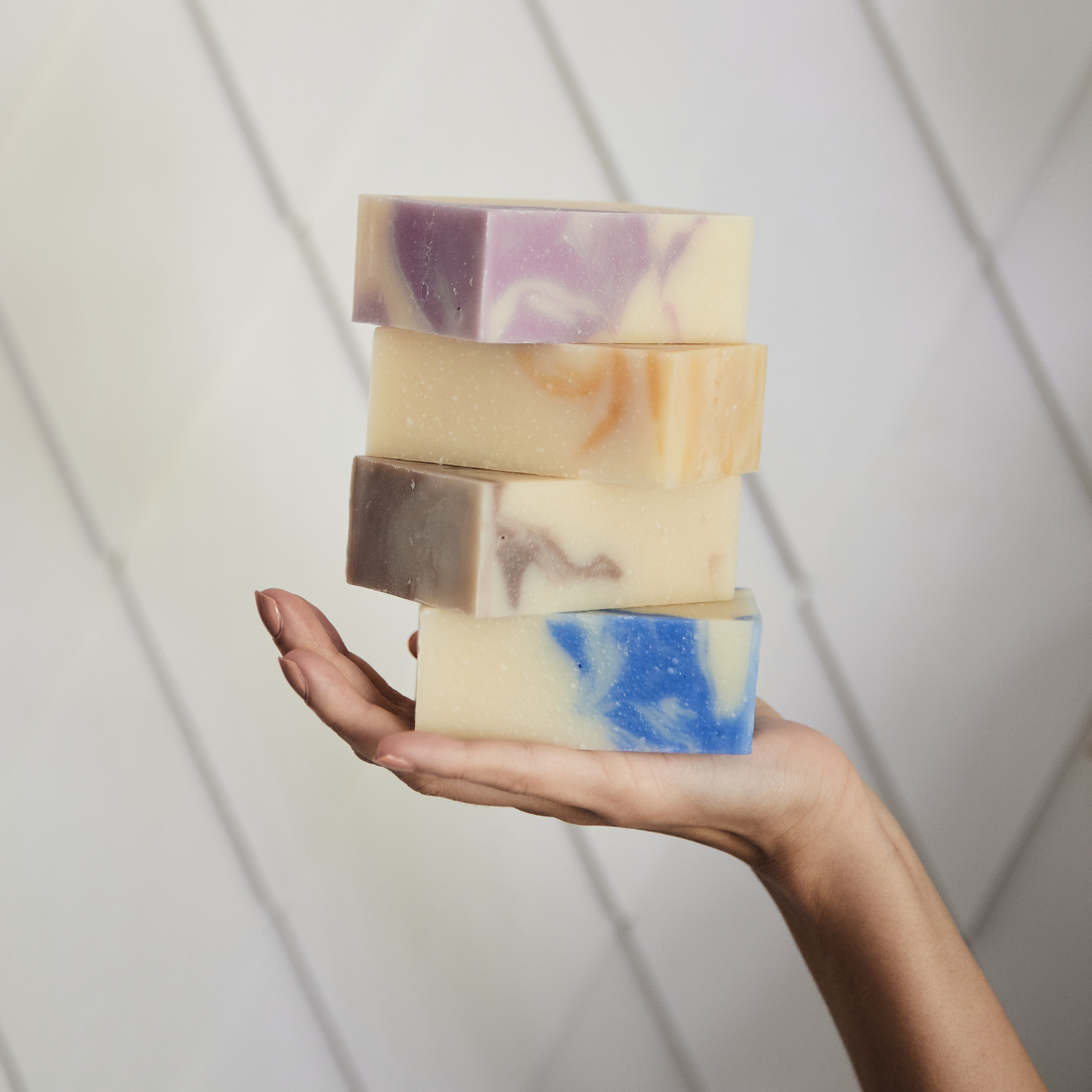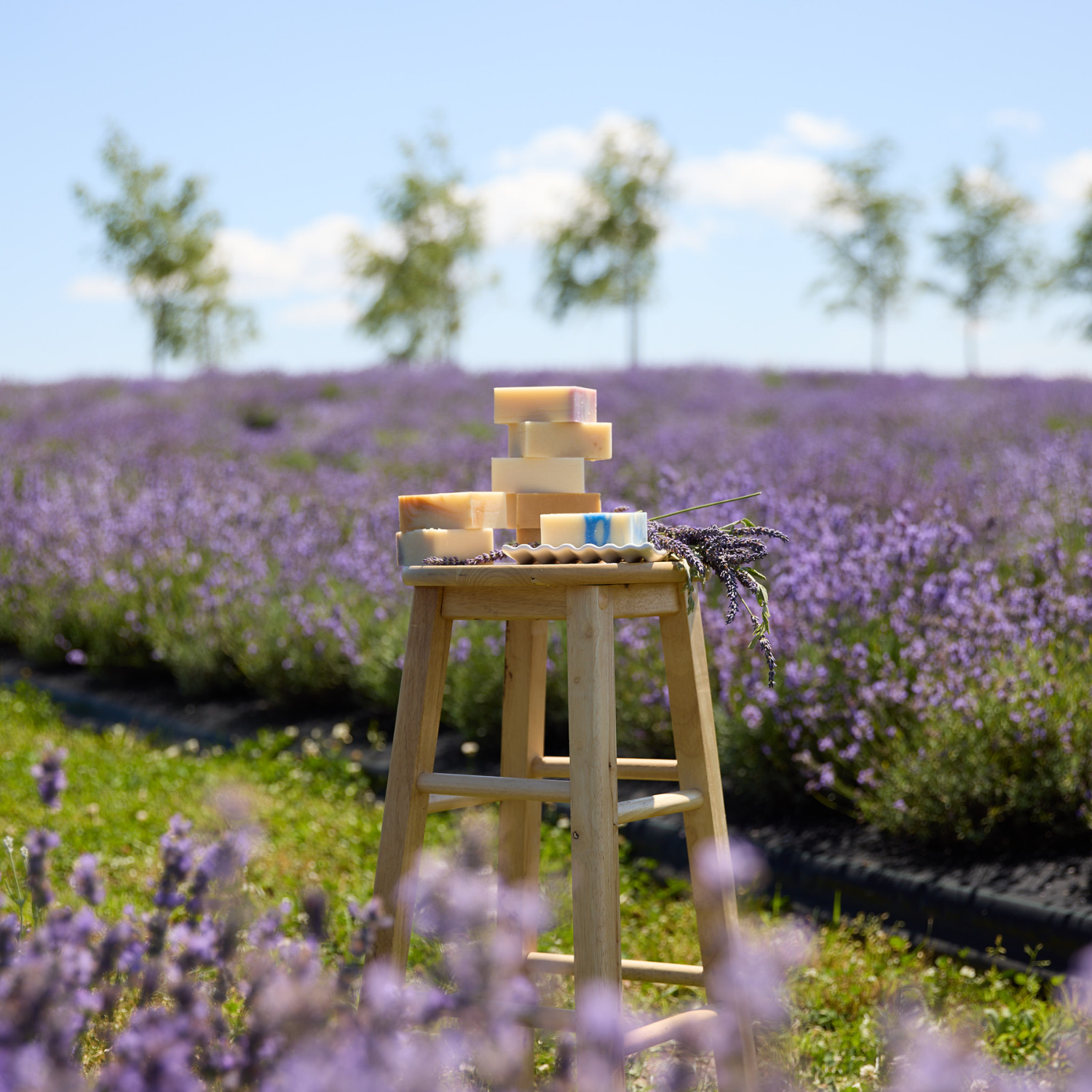 Handmade lavender body soap
A guarantee of purity and quality
Natural origin ingredients
Not tested on animals
Handmade lavender body soap - 165 g
99.75% natural origin ingredients
Soothing lavender soap
Gentle on skin
Made in Québec
Biodegradable, vegan and gluten free
Our signature lavender soap draws from the boundless properties of true lavender essential oil. Extremely soothing it offers an array of wellness benefits for the body, mind and soul. Gentle on the skin it's ideal for every day use. Our handmade soap is made with olive oil, coco oil and castor oil.Olive oil contains about 80% essential fatty acids in addition to being rich in vitamins A,D, E and K for soft, healthy looking skin.
This product is considered as biodegradable according to 301D standards of the Organisation for Economic Co-operation and Development. This international statement emphasizes that this product is biodegradable in 28 days.
The soap does not contain parabens, sulfate(s), petroleum derivatives, artificial dyes or fragrances. This product is not tested on animals (certified cruelty free).
Lather soap with a little water and rub it on the body for a gentle cleansing.To make the soap last as long as possible, always keep it in a soap dish with drain holes.
OLEA EUROPAEA (OLIVE) FRUIT OIL, COCOS NUCIFERA (COCONUT) OIL, AQUA (WATER/EAU), SODIUM HYDROXIDE, RICINUS COMMUNIS (CASTOR) SEED OIL, LAVANDULA ANGUSTIFOLIA (LAVENDER) OIL, LAVANDULA HYBRIDA OIL, CI 77947*, CI 77007* *COLORANTS NATURELS D'ORIGINE MINÉRALE / NATURAL COLOURING FROM MINERAL ORIGIN.
Vive la Lavande de Magog
Nous sommes privilégiés de pouvons profiter de la belle saison des fleurs de lavande et de ses produits dérivés si près de chez soi.
Trouvaille extraordinaire
J'ai fait l'achat de se savon lors d'une visite chez bleu lavande et je suis tomber en amour avec se savon il est doux pour ma peau il sent extrêmement bon et est bénéfique sur plusieurs côtés mais j'ai aussi remarqué qu'il est bon pour éloigner les mouches et maringouins je vais en recommander juste parce-qu'il est extraordinaire
Le meilleur de la lavande
Je crois sincèrement que Bleu Lavande offre les meilleurs produits de lavande. Je suis adepte des savons, du bain moussant, de l'eau de linge et de l'huile essentielle. Fabuleux produits.
Un savon artisanale incroyable
Un doux savon une odeur puissante et que dire à quel point il est magnifique
Our essence
Our promise to lavender lovers
Natural origin ingredients
No paraben, sulfate(s), artificial fragrances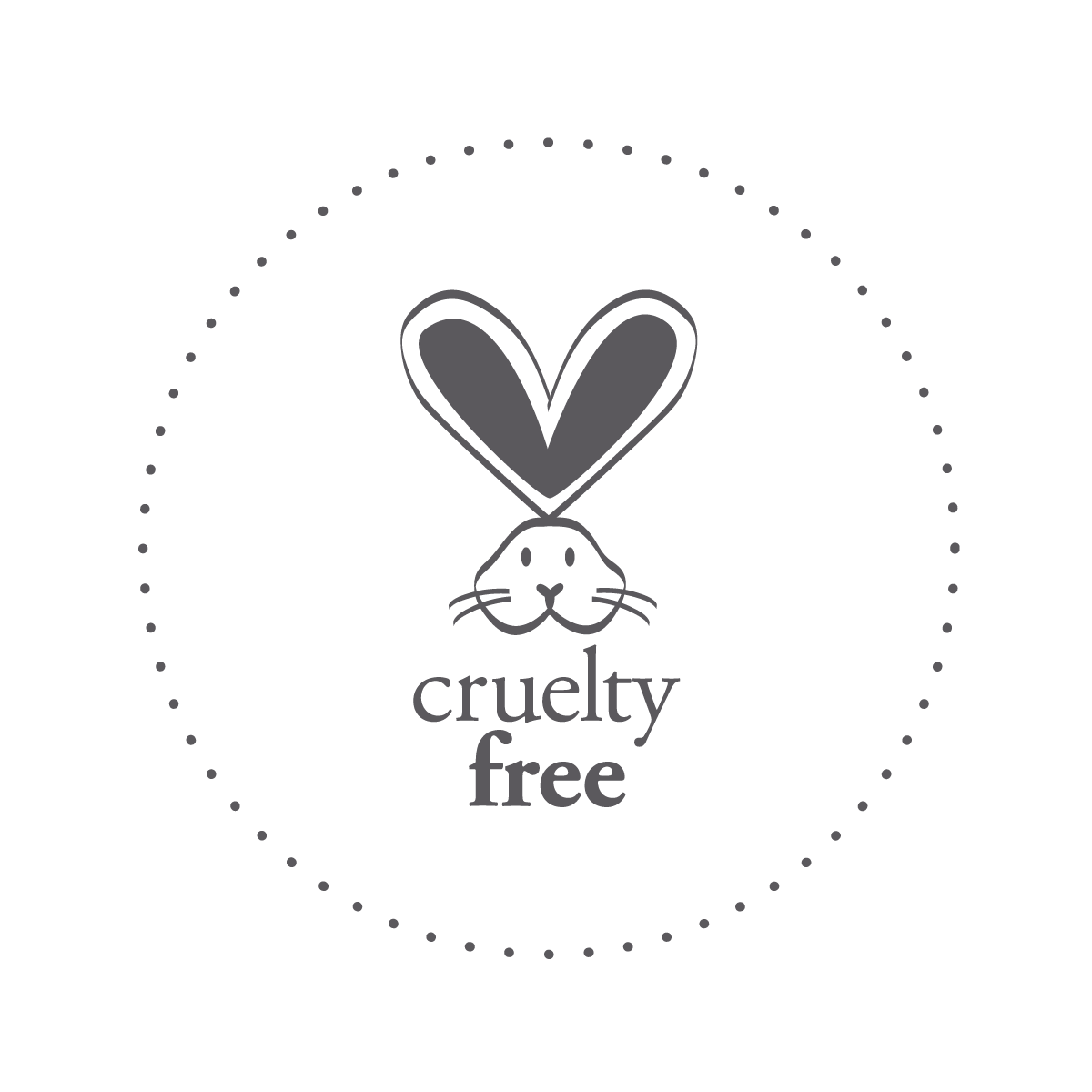 A guarantee of purity and quality
Beneficial effects
Our natural origin ingredients
Every one of our products follow the same rule: they all contain invaluable substances that come from nature. We select these extracts for the natural beneficial effects they have on the entire body. Each plant extract contains active ingredients that play a specific role. The combination of several extracts allows each of their actions to be optimized.