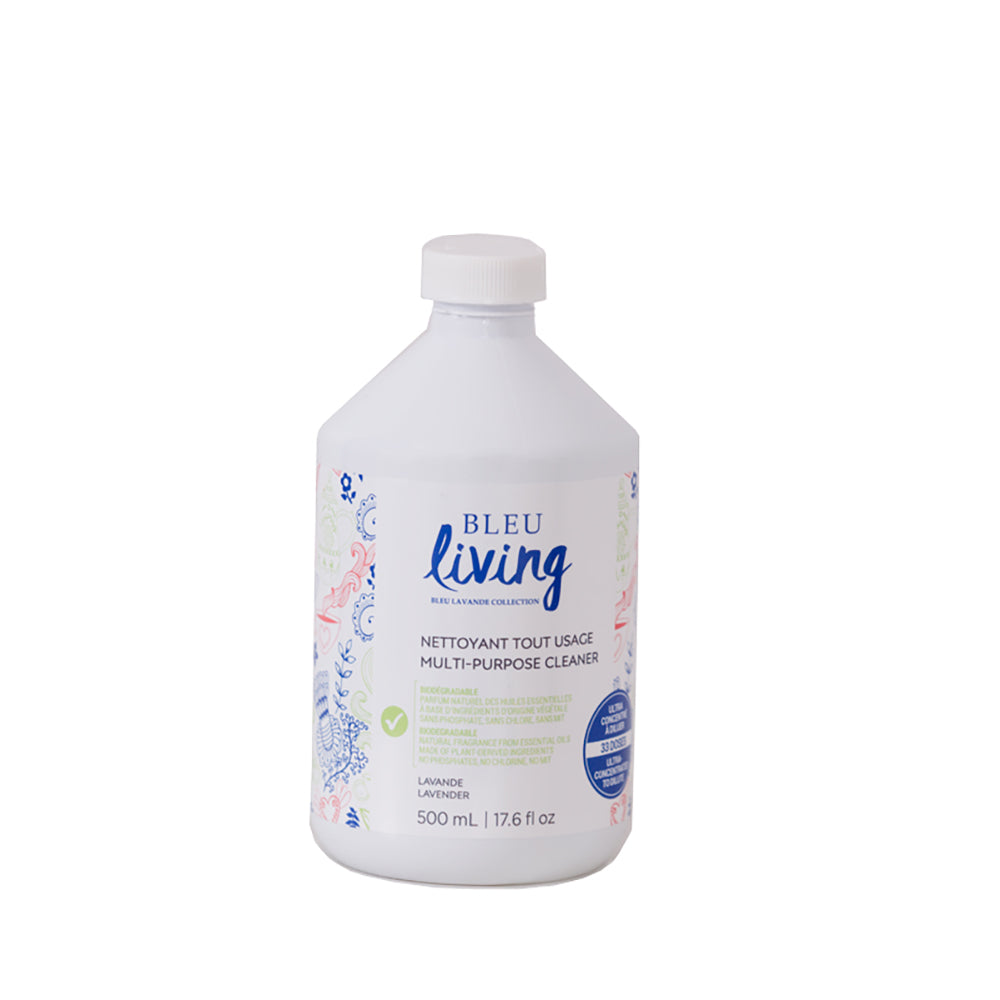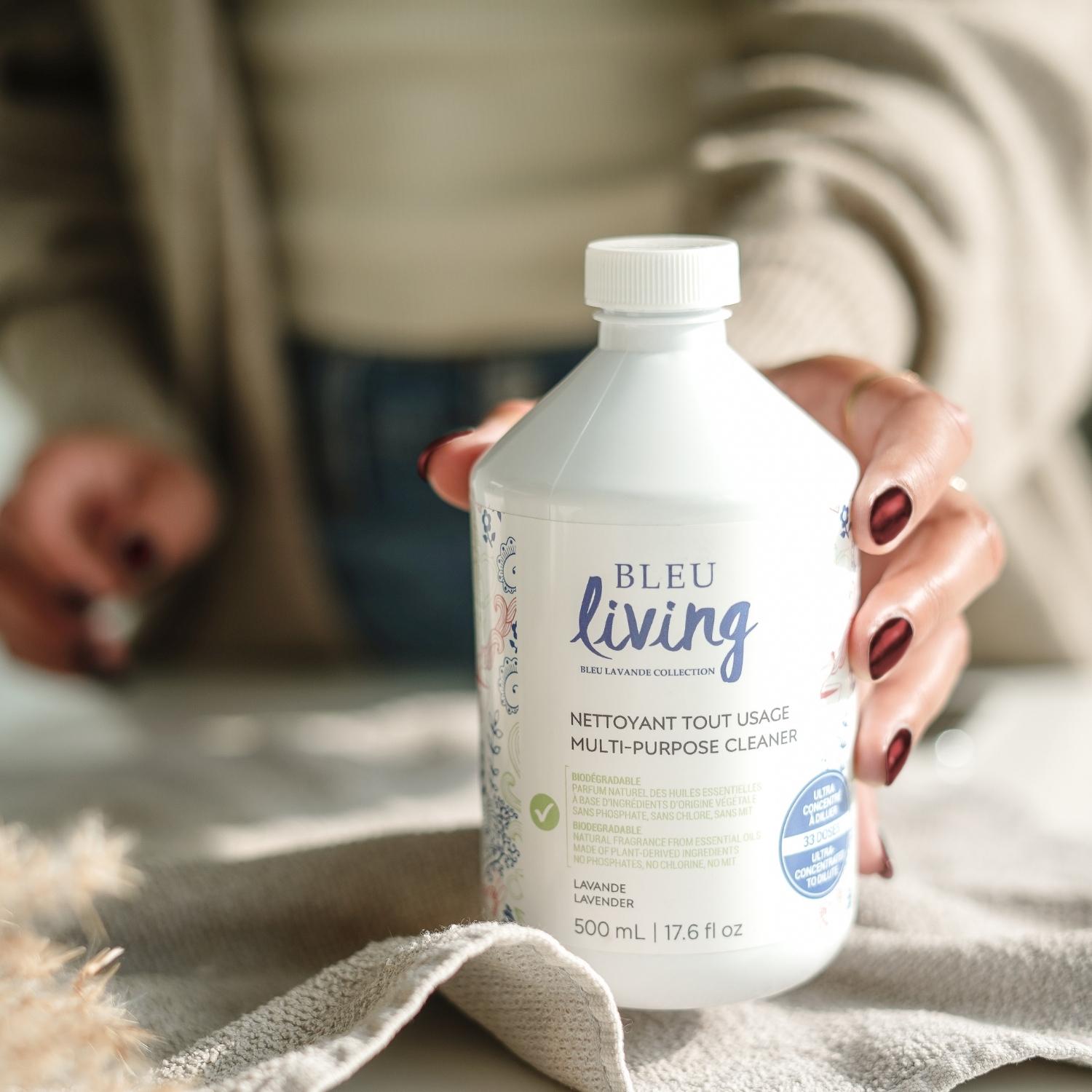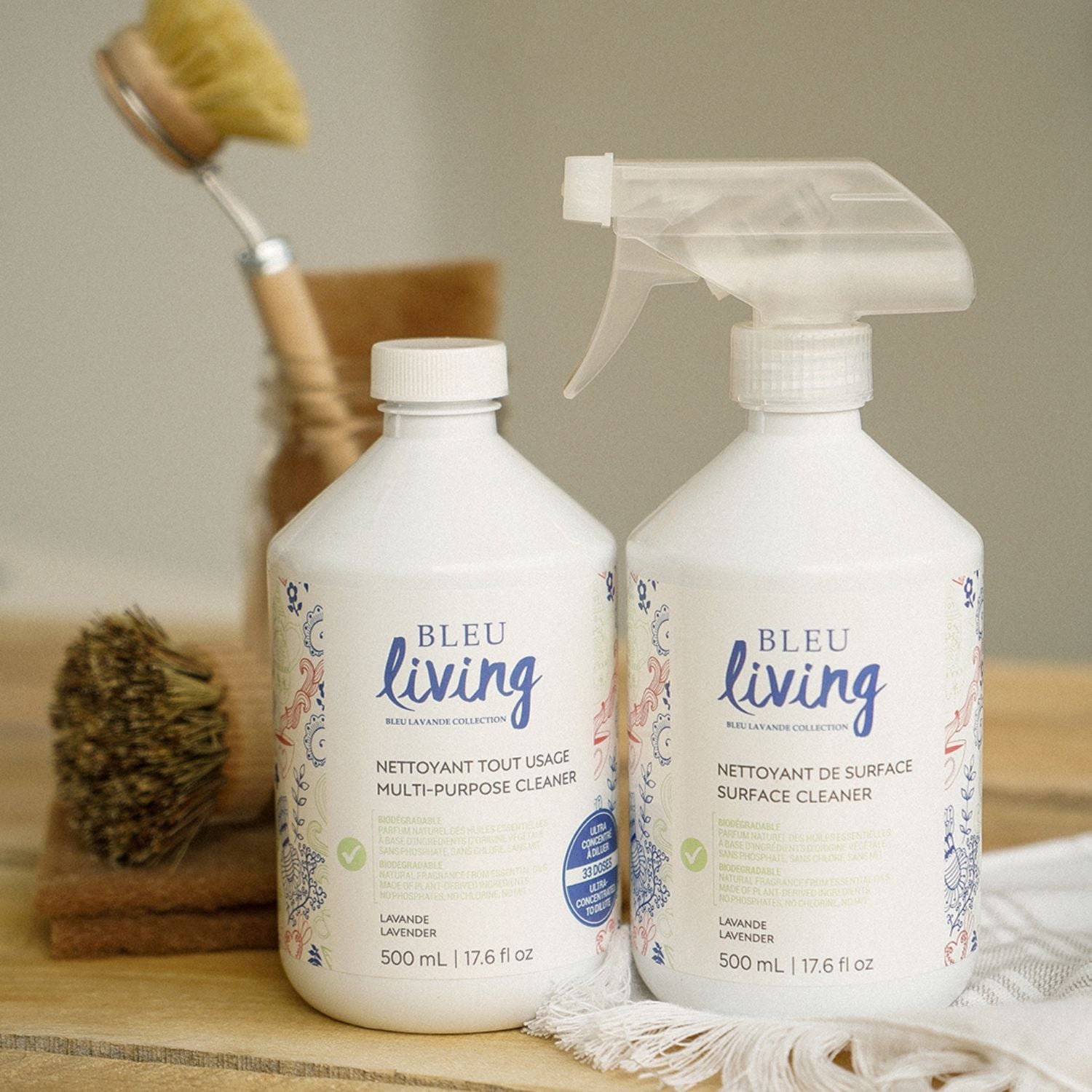 Concentrated multi-purpose cleaner
Natural origin ingredients
Not tested on animals
Concentrated multi-purpose cleaner – 500 ml
97% natural origin ingredients
Biodegradable and eco-friendly
Concentrated formula
33 doses of 15 ml in 1 liter of hot water or 66 doses of 7.5 ml in 500 ml of hot water
Has the purifying properties of lavender and leaves surfaces sparkling clean
Suitable for stainlesssteel, fiberglass, porcelain, ceramic, enamel, plastic and wood surfaces
Fresh lavender scent
Vegan
Enjoy the purifying properties of lavender and surfaces sparkling clean and fresh with this multi-purpose cleaner, exempt of chloride and phosphate. Simply dilute it in a pot of water and it cleans your floors, appliances, countertops, sinks, cabinets, tiles, sinks, tubs, showers, and more without leaving a trace. It effectively removes fingerprints, grease, and soap scum. Plus, it's formulated with plant-based ingredients.

It is biodegradable according to 301D standards of the Organisation for Economic Co-operation and Development, if used as indicated in the recommended use. This international statement emphasizes that this product is biodegradable in 28 days.
This product is not tested on animals (certified cruelty free).
Dilute 15 ml of multi-purpose cleaner in 1 L of hot water. Clean with a wet cloth and wipe with a dry cloth. It is recommended to test on an inconspicuous area. Keep out of reach of children. May cause eye and skin irritations. Do not use on wood. In case of contact, immediately flush eyes or skin with plenty of water for at least 15 minute. Get medical attention if symptoms persist. If swallowed, call a Poison Control Center of physician immediately. Do not reuse empty container. Rinse container and discard in recycling bin.
AQUA/WATER/EAU, ALCOHOL DENAT., SODIUM LAURYLGLUCOSIDES HYDROXYPROPYLSULFONATE, POLYSORBATE 20, LAVANDULA HYBRIDA OIL, TOCOPHEROL, ETHYLHEXYLGLYCERIN, SODIUM HYDROXIDE, BENZYL ALCOHOL.
J`Adore !!!
Il nettoye très bien et désinfecte super odeur dans la maison .
Produits pour la maison!!!
J'ai essayé plusieurs produits mais les vôtre sont super bien et ils laissent une odeur dans toute la maison très agréable!!!!
Le détergent à lessive pour les draps c'est juste parfait ça sent trop bon!!!!
Nettoyant tout usage
J'utilise le nettoyant depuis plusieurs années et je suis toujours très satisfaite, j'en recommande toujours pour être certaine de ne jamais en manquer. Une merveilleuse odeur de lavande après usage que j'adore.
Efficace à tous points de vue. Nettoyage et odeur.
Je l'utilise dans un contenant 1litre avec vaporisateur. J'ai réussi à éliminer une odeur de cigarette sur du caoutchouc. Il fait très bien l'affaire pour nettoyer mon tapis de yoga. Et ça sent bon. !
Our essence
Our promise to lavender lovers
Natural origin ingredients
No paraben, sulfate(s), artificial fragrances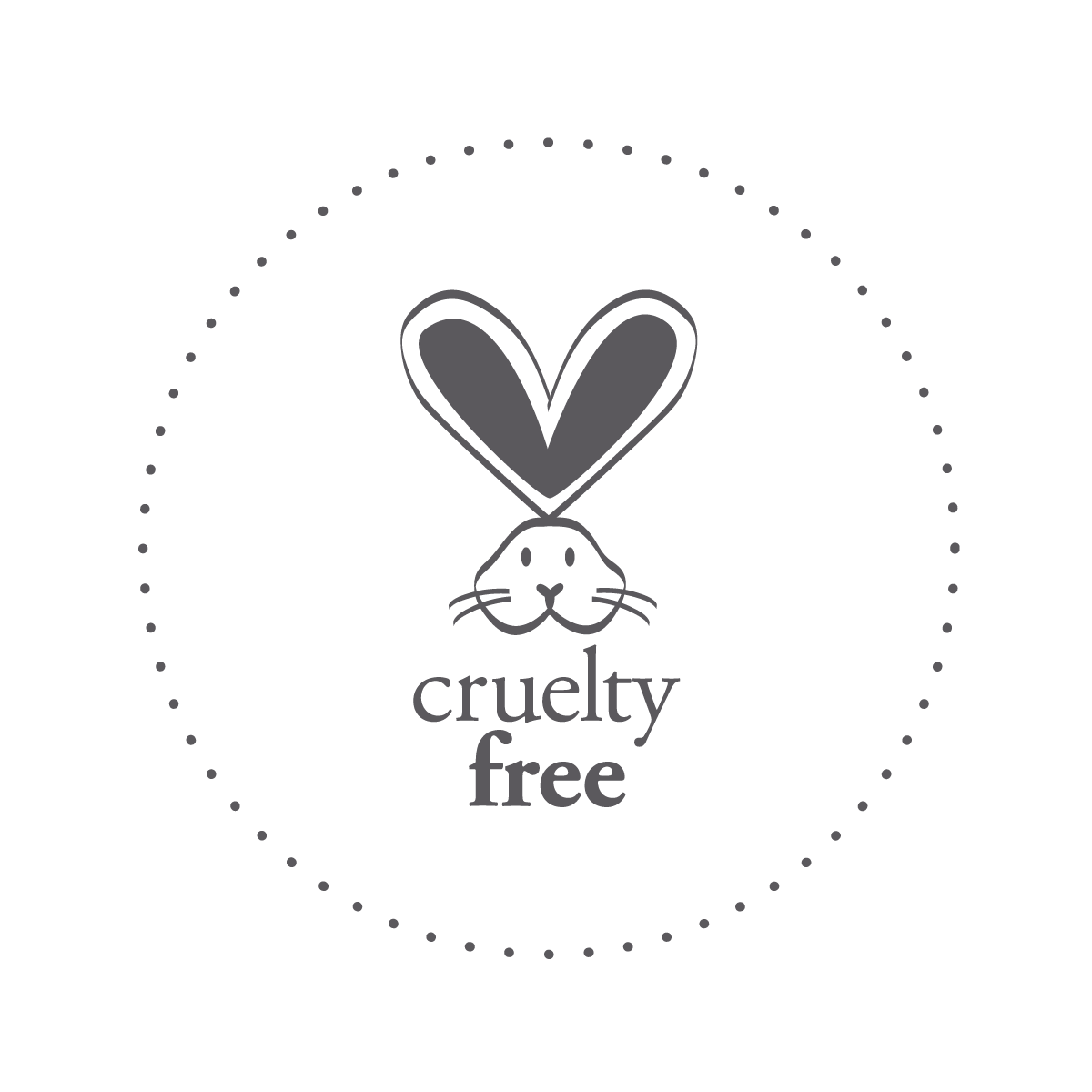 A guarantee of purity and quality
Beneficial effects
Our natural origin ingredients
Every one of our products follow the same rule: they all contain invaluable substances that come from nature. We select these extracts for the natural beneficial effects they have on the entire body. Each plant extract contains active ingredients that play a specific role. The combination of several extracts allows each of their actions to be optimized.