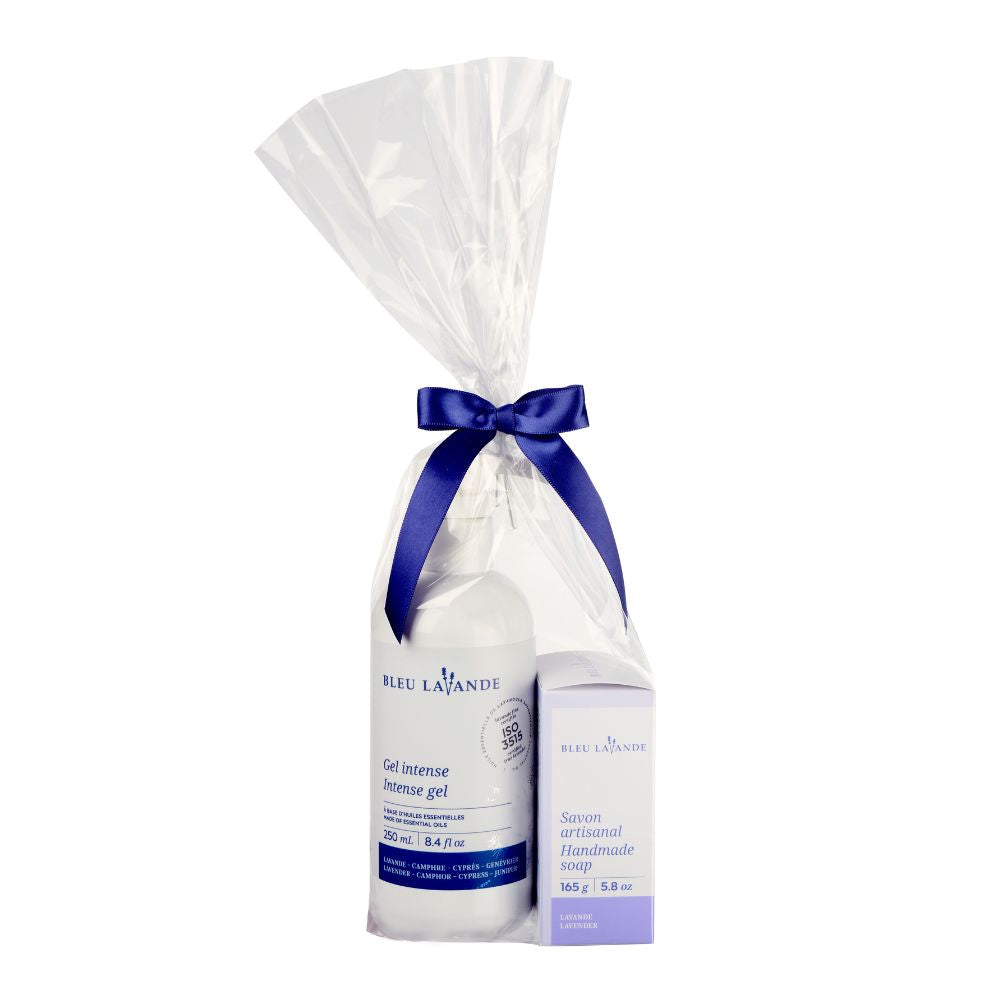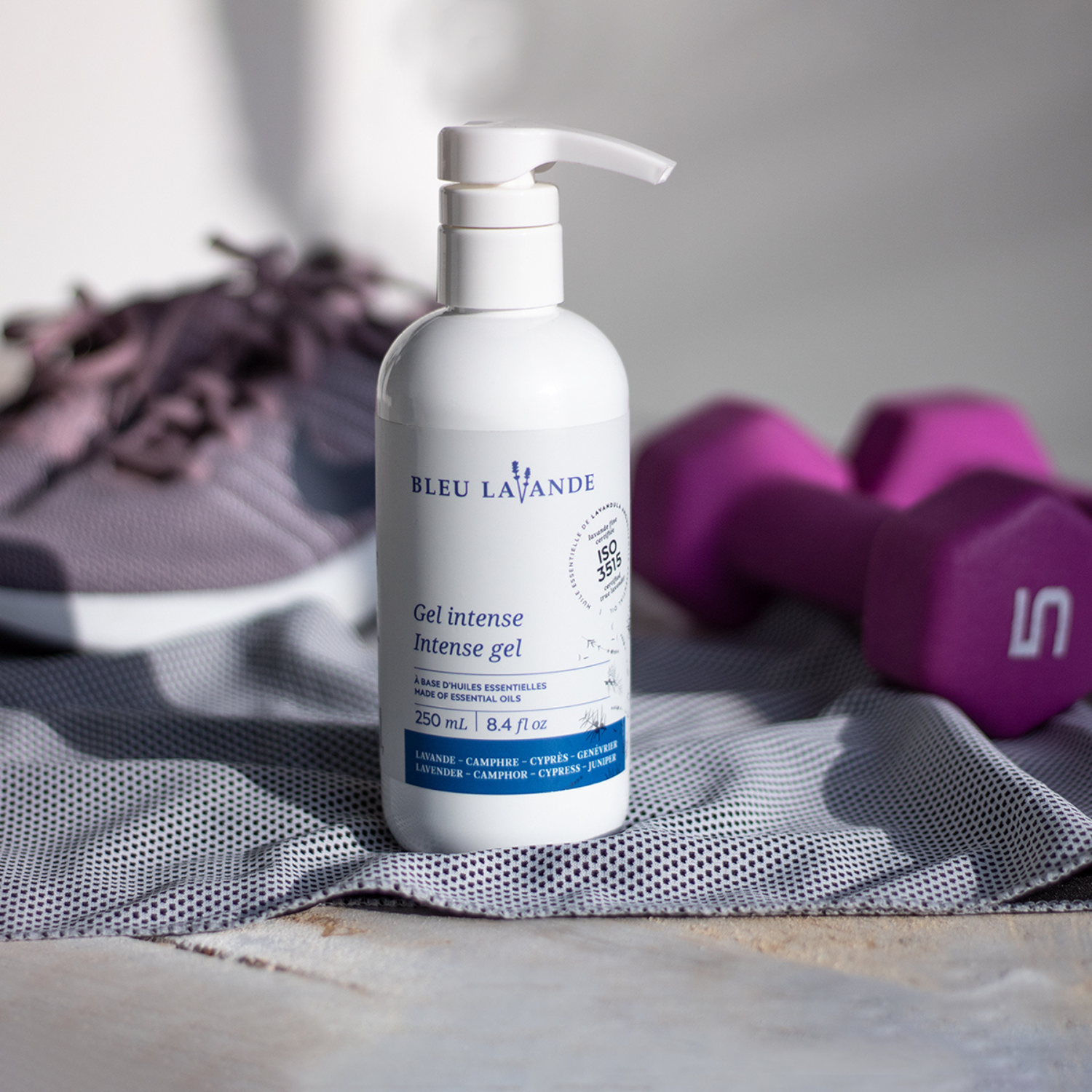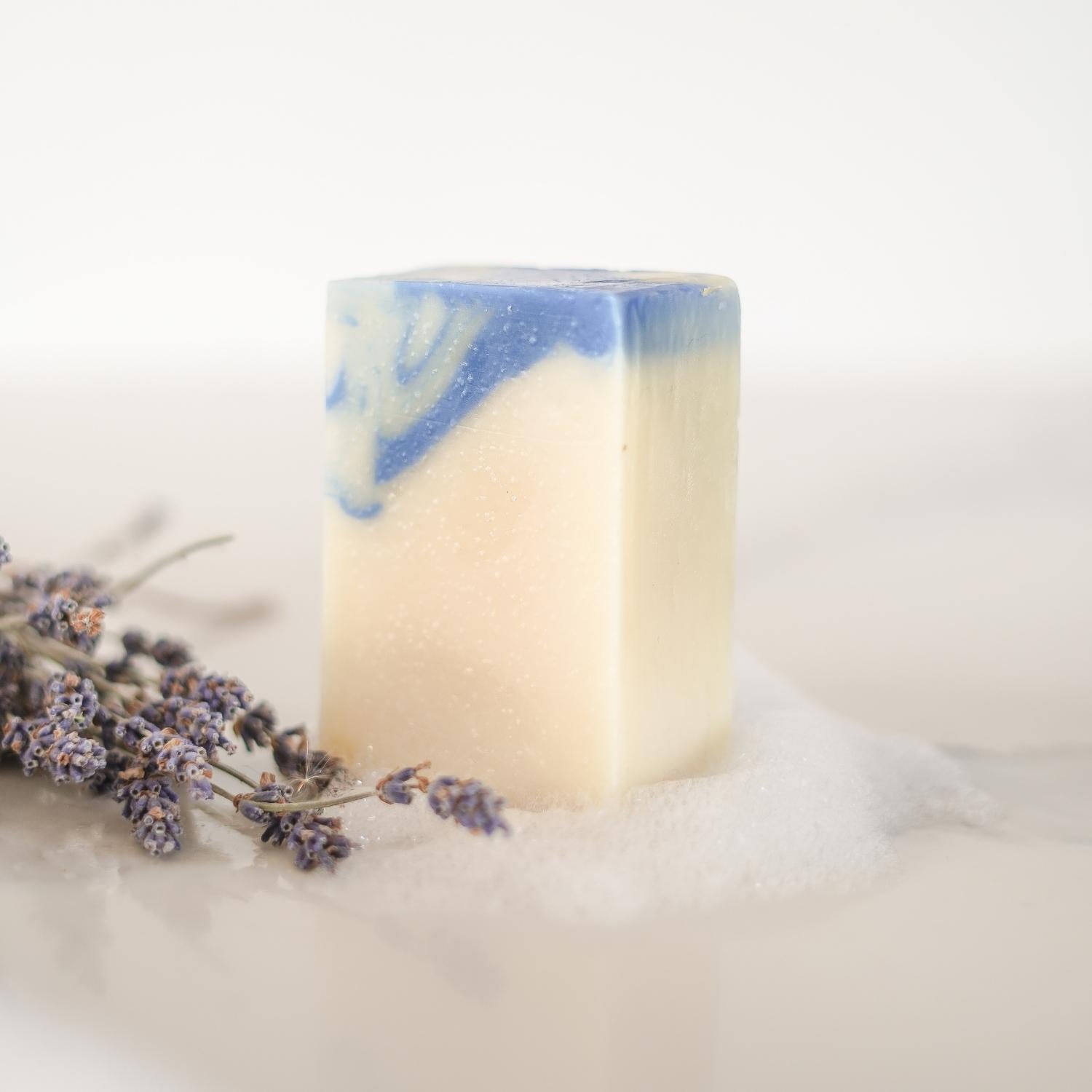 Cello Intense
A guarantee of purity and quality
Natural origin ingredients
Not tested on animals
Cello Intense gift set
Intense gel - 250 ml
Lavender soap - 165 g
Intense gel - 250 ml

Formulated from true lavender, camphor, cypress, juniper essential oils and natural mint extracts, our intense gel can help relieve the discomfort associated with tired legs and dry skin. The aroma of this intense gel helps to relax. When applied directly on the skin, the gel will create a simultaneous sensation of warmth and cold that will energize and soothe dry skin.

96% natural origin ingredients. Vegan and gluten free.
Warning: pregnant women should consult a health professional before using this product.

Lavender soap - 165 g

The lavender soap draws from the boundless properties of lavender essential oil. It offers an array of physical and psychological benefits: a guarantee of peace and well-being. This soap is handmade directly from our facilities in Magog, Quebec. It is made with true lavender essential oil and 70% of olive oil. It is enriched with coco and castor oil and are rich in vitamins A, D, E and K. They soften dry skin by giving it elasticity and protect it against the bitter cold.

99.75% natural origin ingredients. Vegan and gluten free.
These products do not contain parabens, sulfate(s), petroleum derivatives, artificial dyes or fragrances. These products are not tested on animals (certified cruelty free).
Intense gel
Lightly massage from your feet up to mid-thigh, until completely absorbed. To help relax the muscles, massage gently with circular movements. To enhance cooling sensalion, store this gel in the fridge.
Lavender handmade body soap
Lather soap with a little water and rub it on the body for a gentle cleansing. To make the soap last as long as possible, always keep it in a soap dish with drain holes.
Well-being is at the heart of who we are and using natural, healthy and responsible ingredients is always a priority. Because we're constantly innovating, many of our products are currently being reformulated in order to meet an even higher standard of purity and quality.
Our products do not contain parabens, sulfates, artificial fragrances or DEA.
For more information on the ingredients of one of our products, we invite you to refer to the label.
Gel de satisfaction
Excellent produit,soulagement,efficacité
Cello intense
J'adore ce produit. Il fait tellement de bien à mes jambes et mes genoux avec l'arthrose. J'ai toujours à ma disposition un de vos savons, surtout le lavande-patchouli qui sent divinement bon. Quand j'ai la chance j'aime bien me rendre à votre boutique de Magog.
Intense gel
Depuis la première utilisation de ce produit, je ne peux plus m'en passer… quel bonheur de sortir de la douche ou du bain et d'embaumer la pièce de ce parfum si agréable et tellement apaisant pour le corps et l'esprit. Un pur moment. Longue vie à ce produit!
Our essence
Our promise to lavender lovers
Natural origin ingredients
No paraben, sulfate(s), artificial fragrances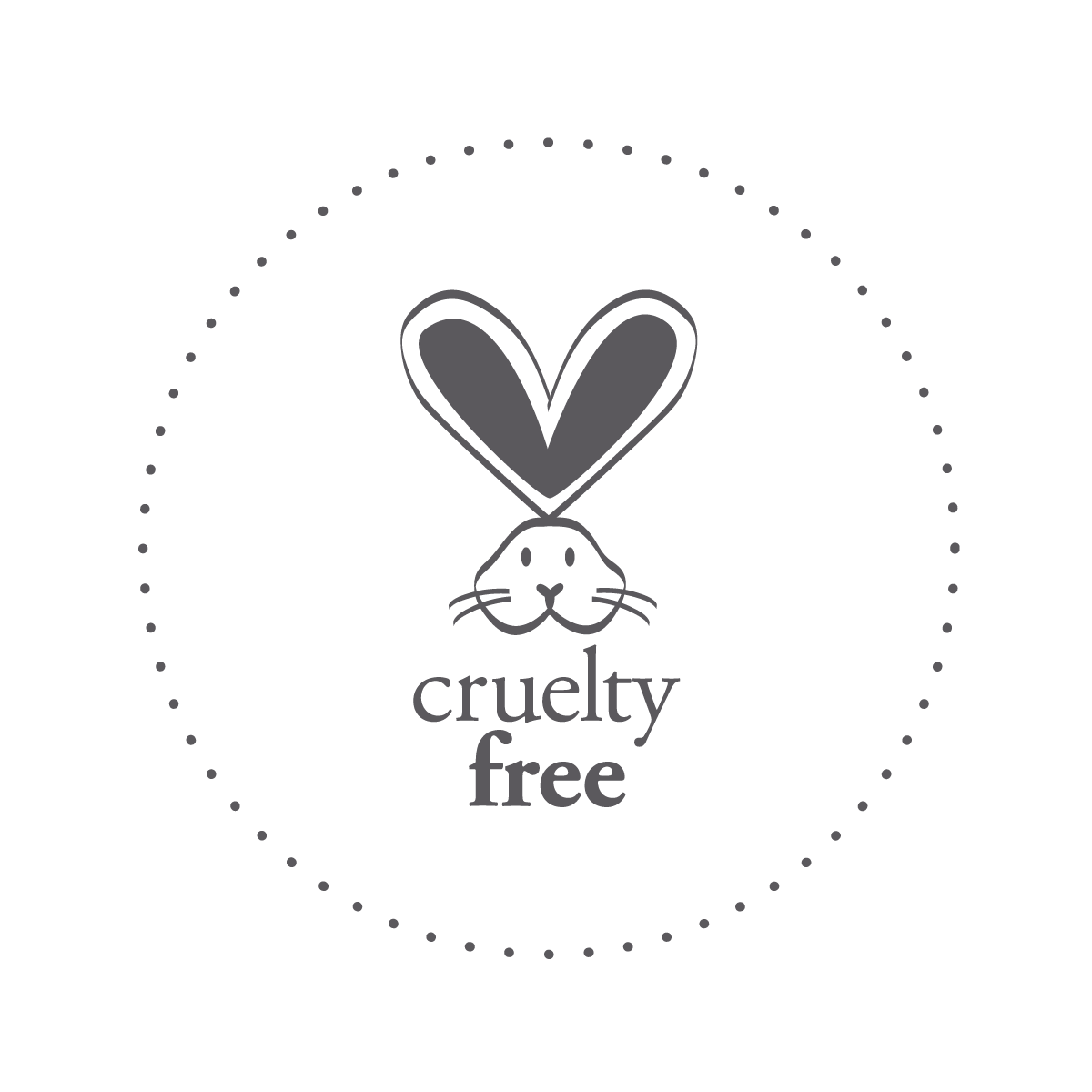 A guarantee of purity and quality
Beneficial effects
Our natural origin ingredients
Every one of our products follow the same rule: they all contain invaluable substances that come from nature. We select these extracts for the natural beneficial effects they have on the entire body. Each plant extract contains active ingredients that play a specific role. The combination of several extracts allows each of their actions to be optimized.