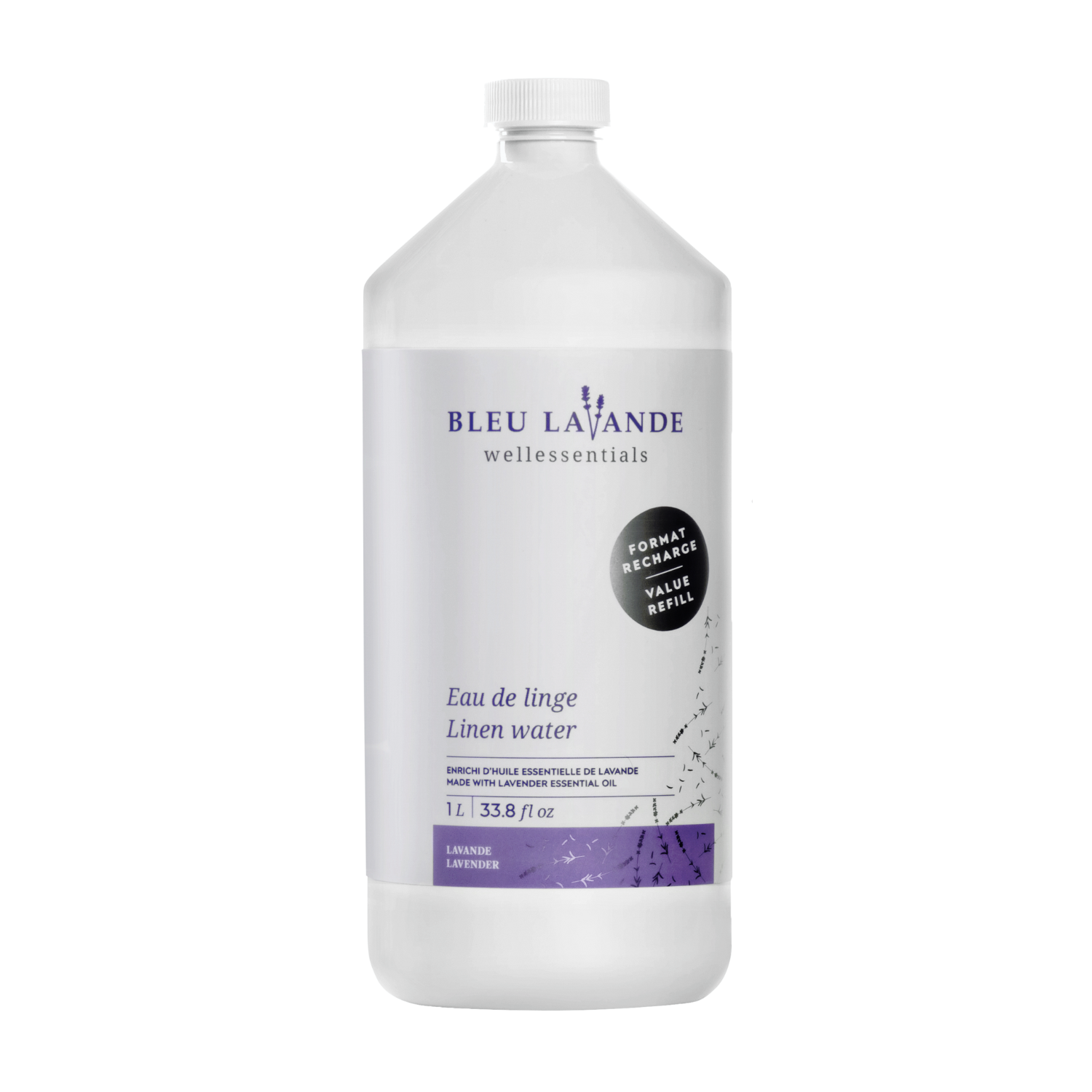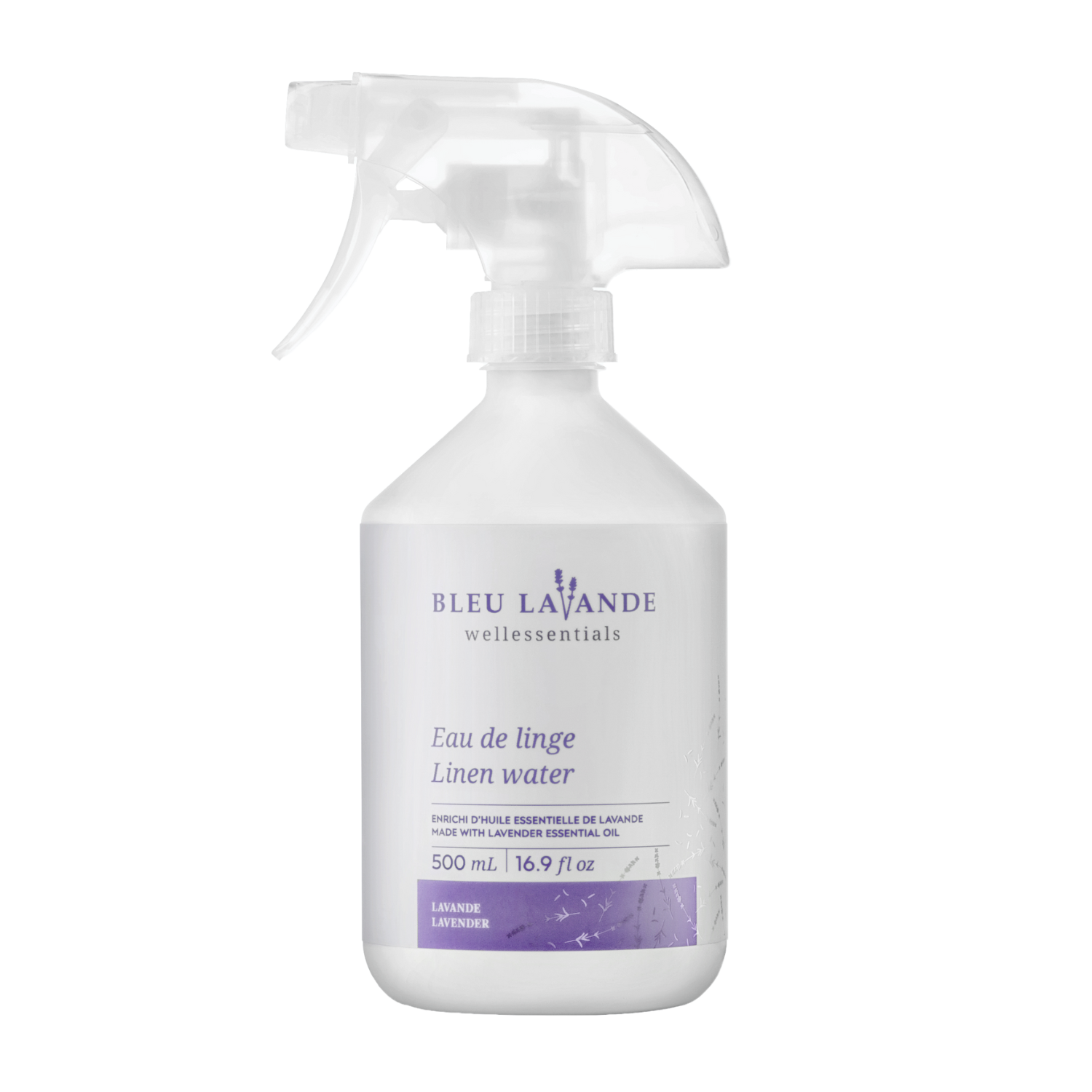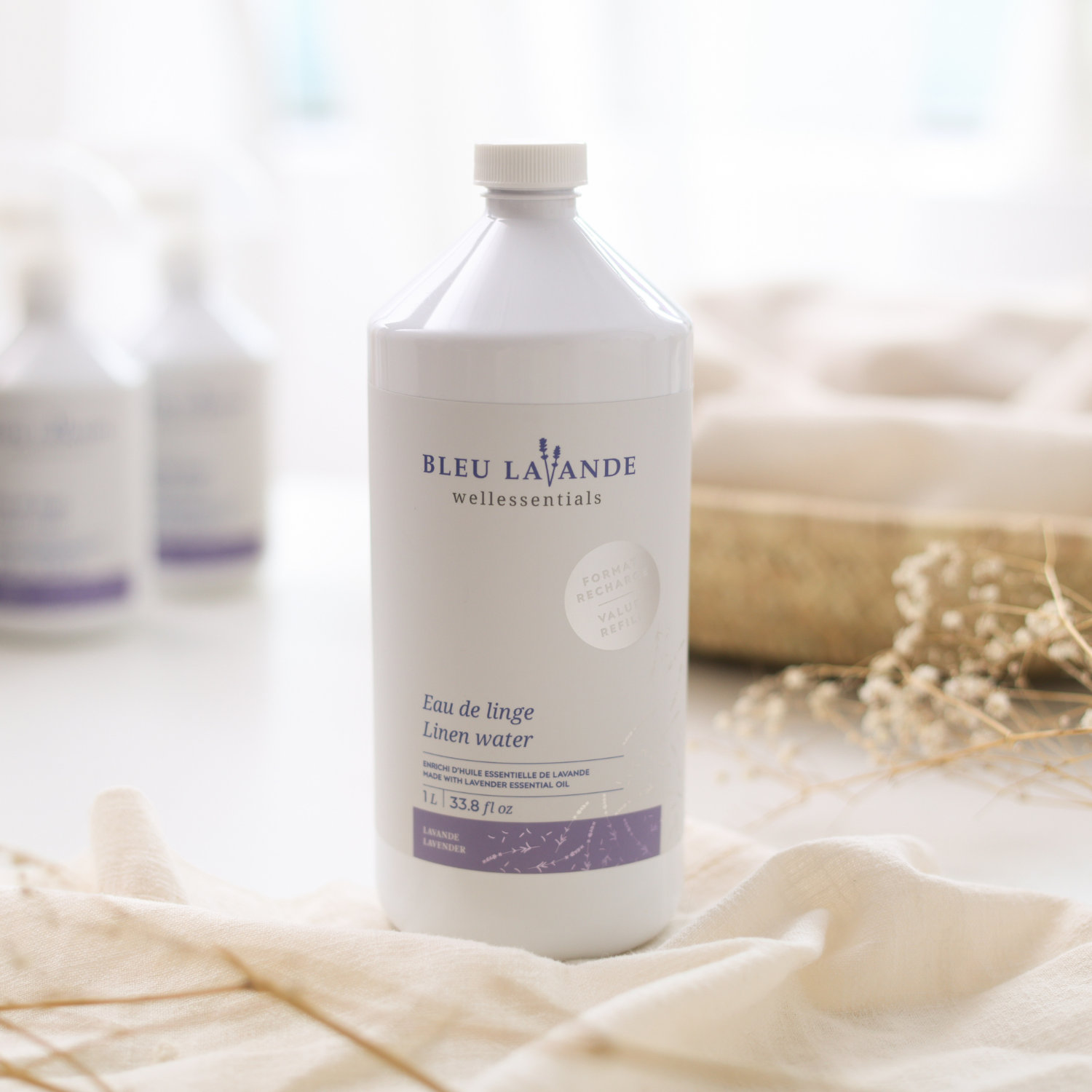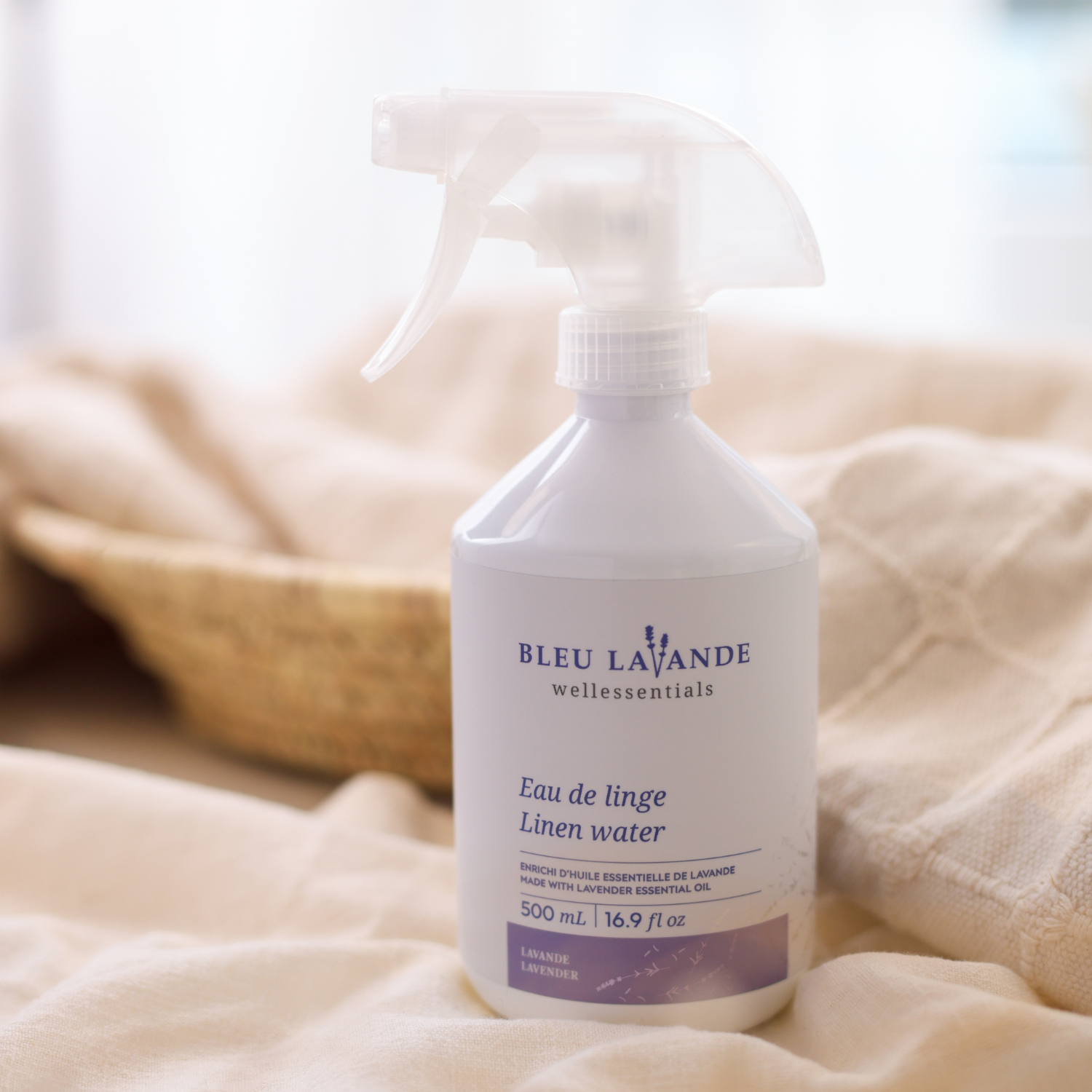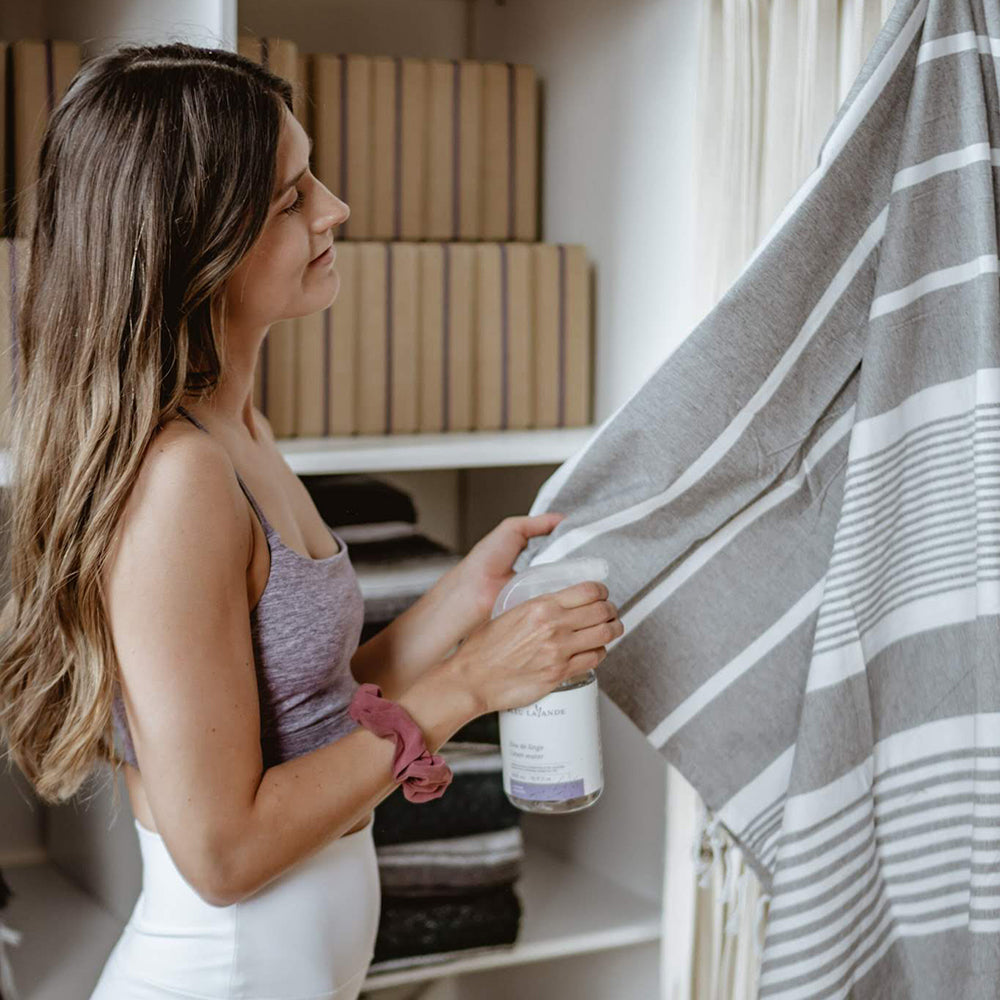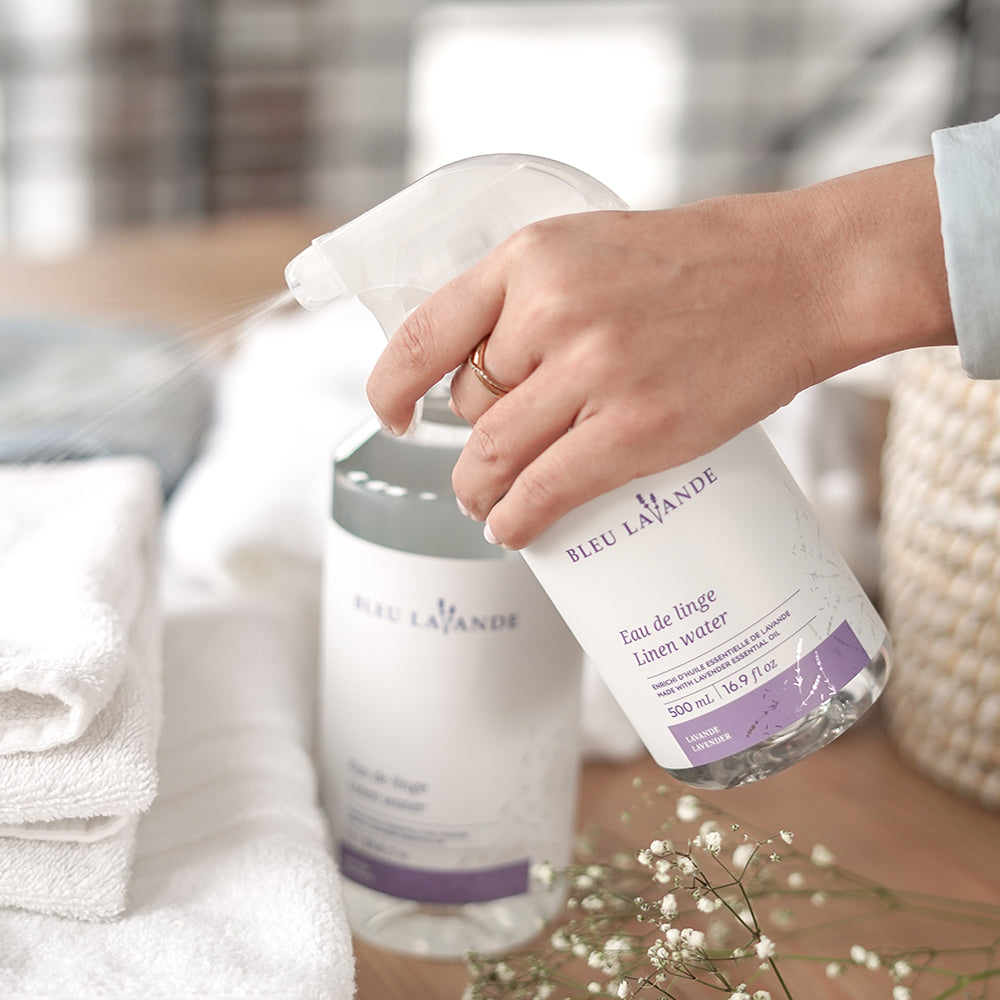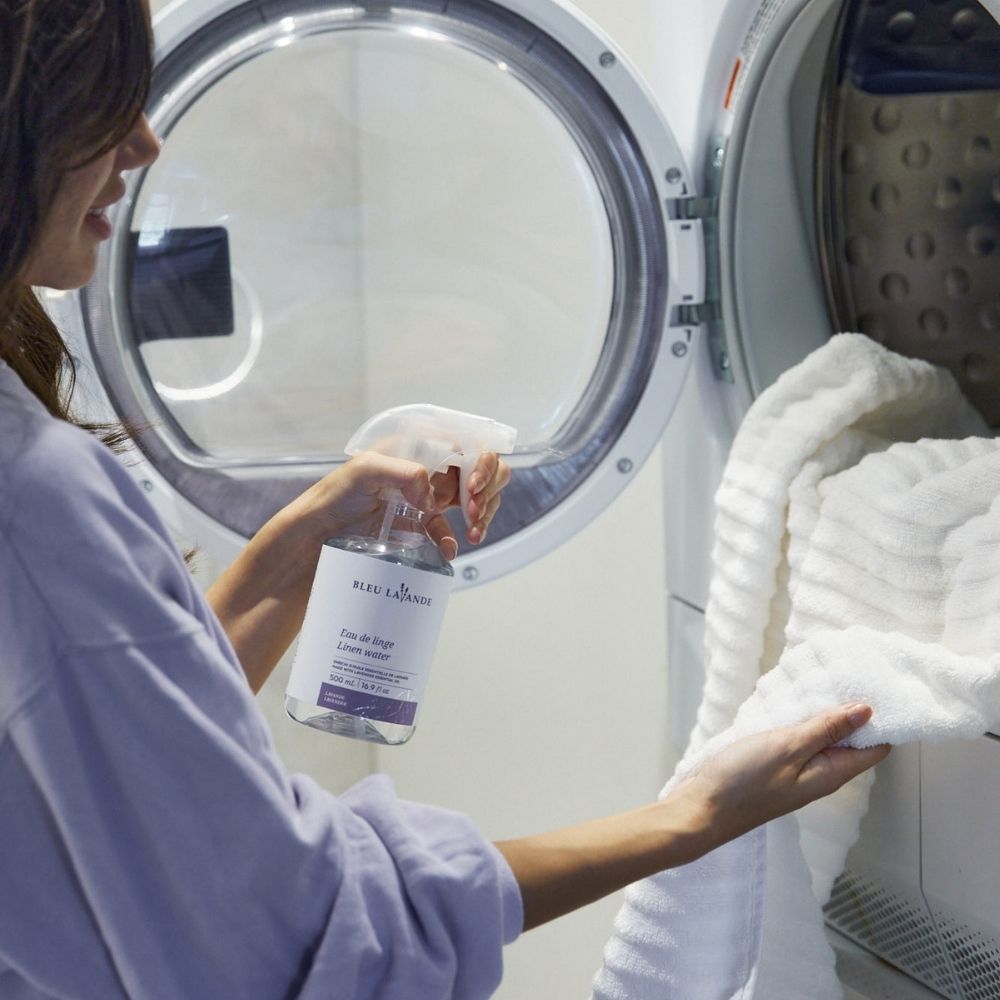 Lavender linen water
Get the 500 ml for free with 2 950 BLEU points!
Natural origin ingredients
Not tested on animals
Lavender linen water - 60 ml | 500 ml | 1L
98.7% natural origin ingredients
Save $18 when purchasing the 1L format!
Natural & soothing lavender scent
For fabrics only
No artificial fragrances
Vegan
Our linen water leaves your laundry with the natural and soothing scent of lavender essential oil without artificial fragrances. Imagine your clothing, bedding and home refreshed and imbued with the irresistible scent of lavender.
Lavender linen water does not contain parabens, sulfate(s), petroleum derivatives, artificial dyes or fragrances. This product is not tested on animals (certified cruelty free).
Spray it on your mattress, sheets, bed clothes, pillows, drapes, carpets or around the interior of your car at a distance of 40 cm or more. You can also spray your towels after you take them out of the dryer. We recommend that you try spraying the product on a discreet area of the fabric before spraying on the entire surface.
Warning
Avoid contact with the eyes. First aid treatment: If swallowed, call a poison control centre or doctor immediately. Do not induce vomiting. If in the eyes or on the skin, rinse well with water. Do not use on plastic or wood. Use on fabric only.
AQUA/WATER/EAU, ALKOXYLATED ALCOHOLS, DIMETHYLSILOXANE, LAVANDULA HYBRIDA OIL, POTASSIUM SORBATE, SODIUM BENZOATE, CITRIC ACID.
Eau de linge
Merveilleux,
Eau de linge sent le ciel,
j'aime m'endormir avec cet odeur de lavende
Relaxant 😌
Très bon produit
Très performant contre les fourmis, sur le terrain. Très apprécier sur les vêtements.
Sommeil paisible
J'avais l'habitude d'en mettre sur mon lit durant l'année scolaire (J'enseigne) mais cette année j'ai décidé de continuer à l'utiliser pendant l'été. J'adore.
Eau de Linge
Excellent produit et excellent service !!
Bravo et merci !
Our essence
Our promise to lavender lovers
Natural origin ingredients
No paraben, sulfate(s), artificial fragrances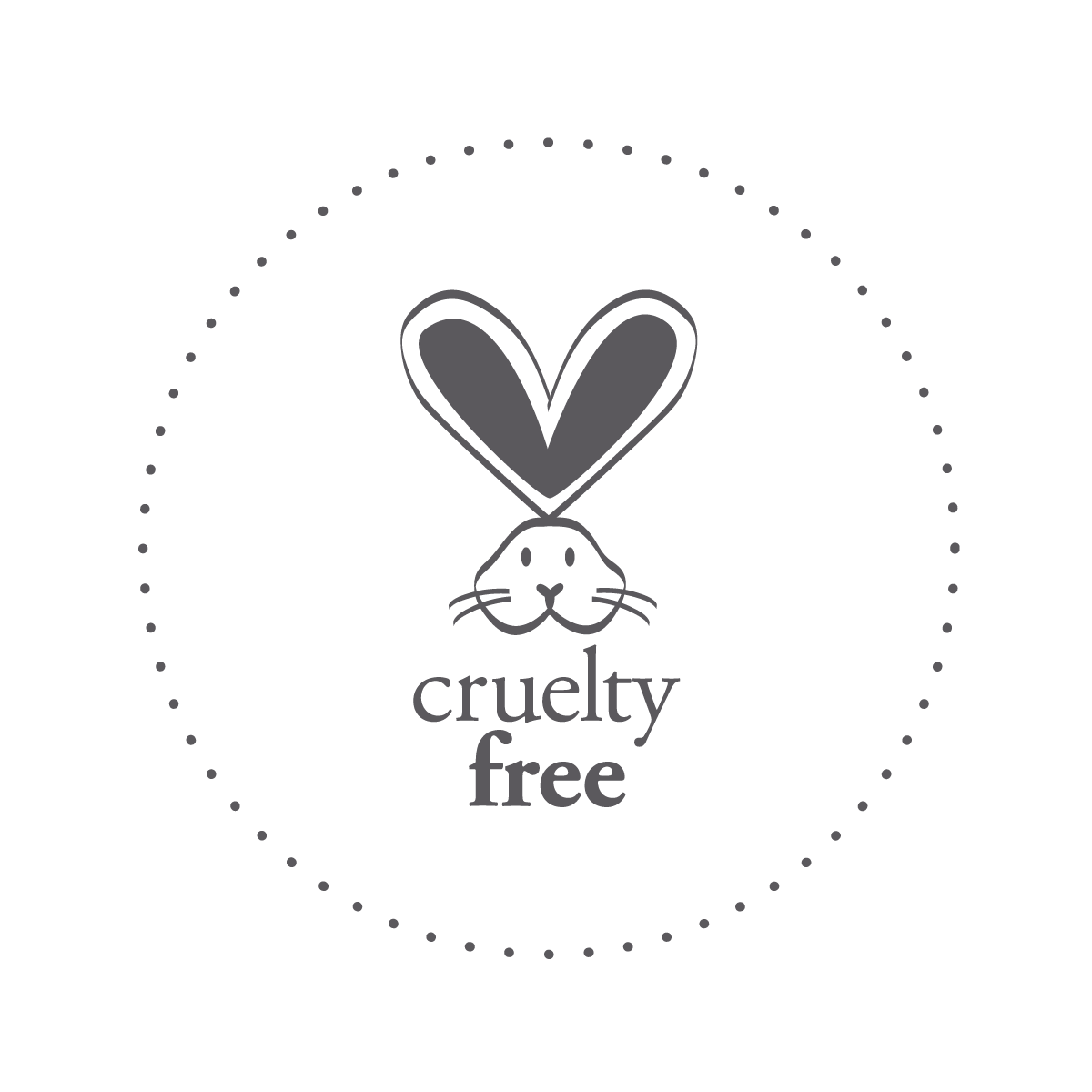 A guarantee of purity and quality
Beneficial effects
Our natural origin ingredients
Every one of our products follow the same rule: they all contain invaluable substances that come from nature. We select these extracts for the natural beneficial effects they have on the entire body. Each plant extract contains active ingredients that play a specific role. The combination of several extracts allows each of their actions to be optimized.