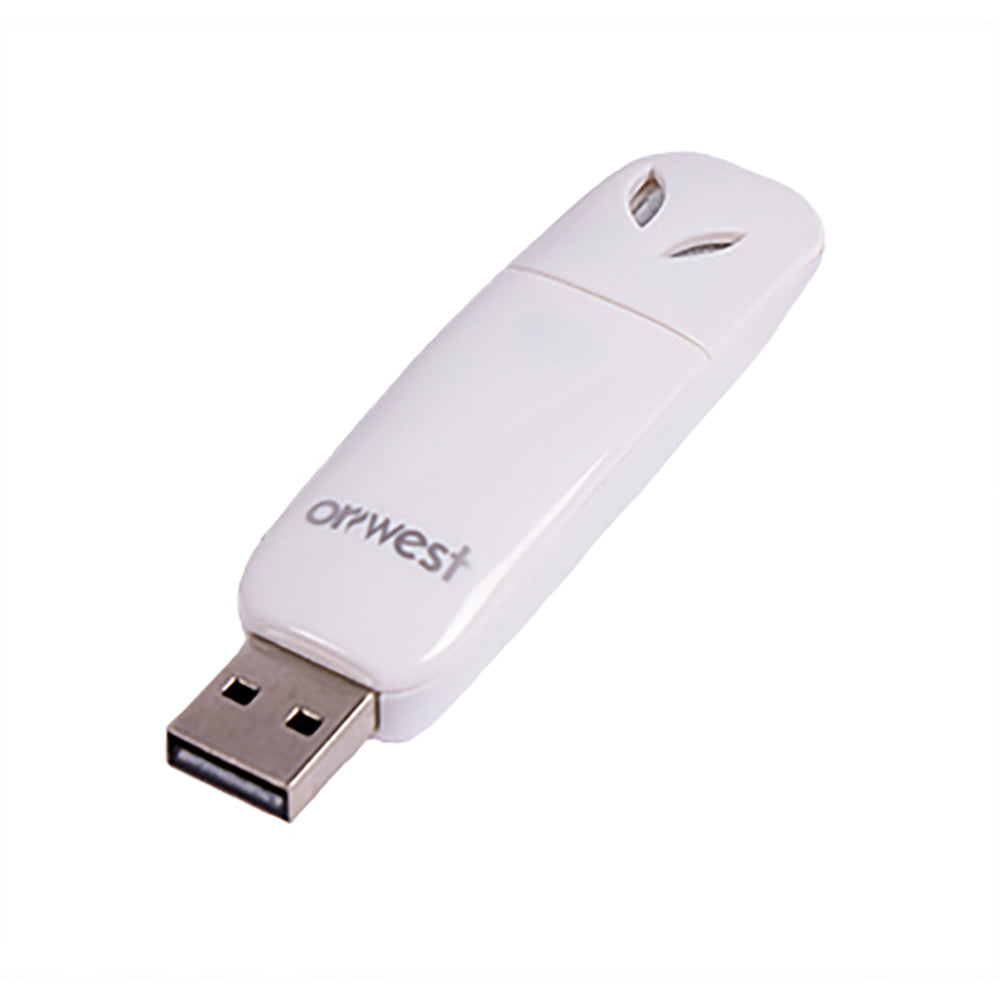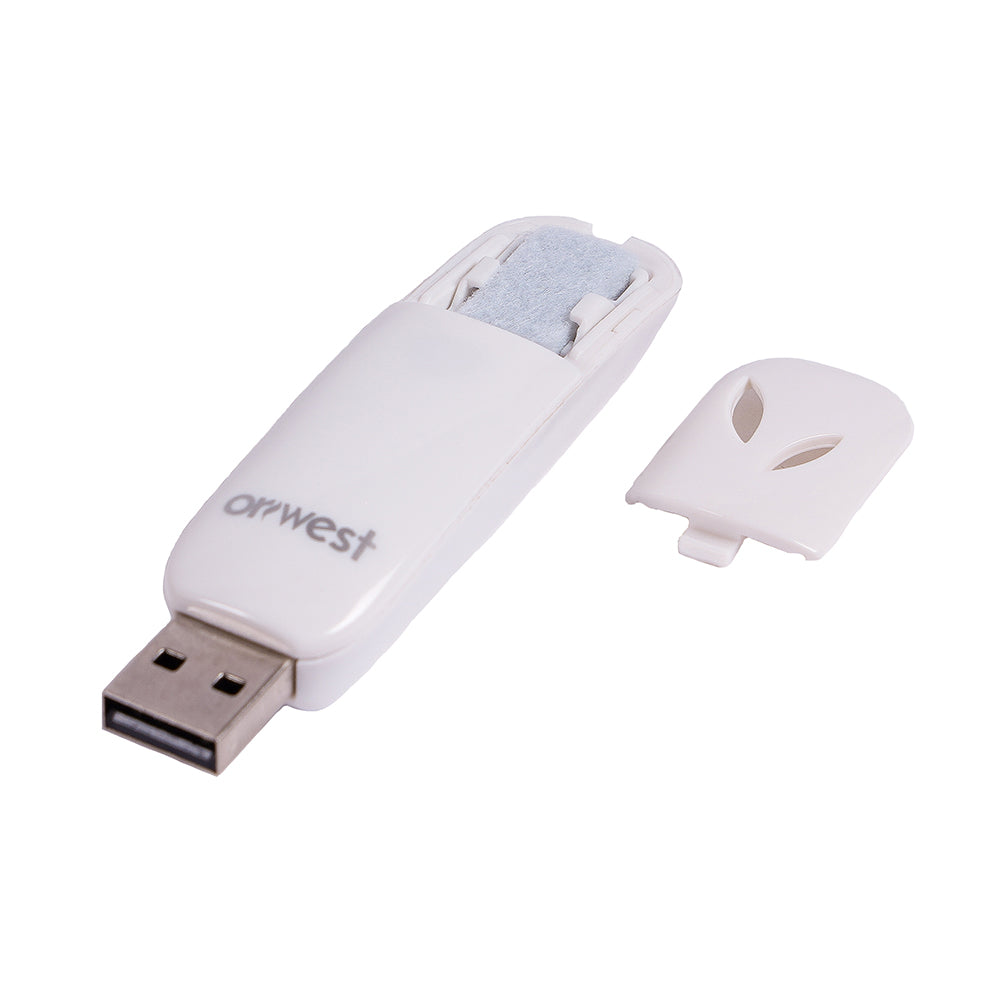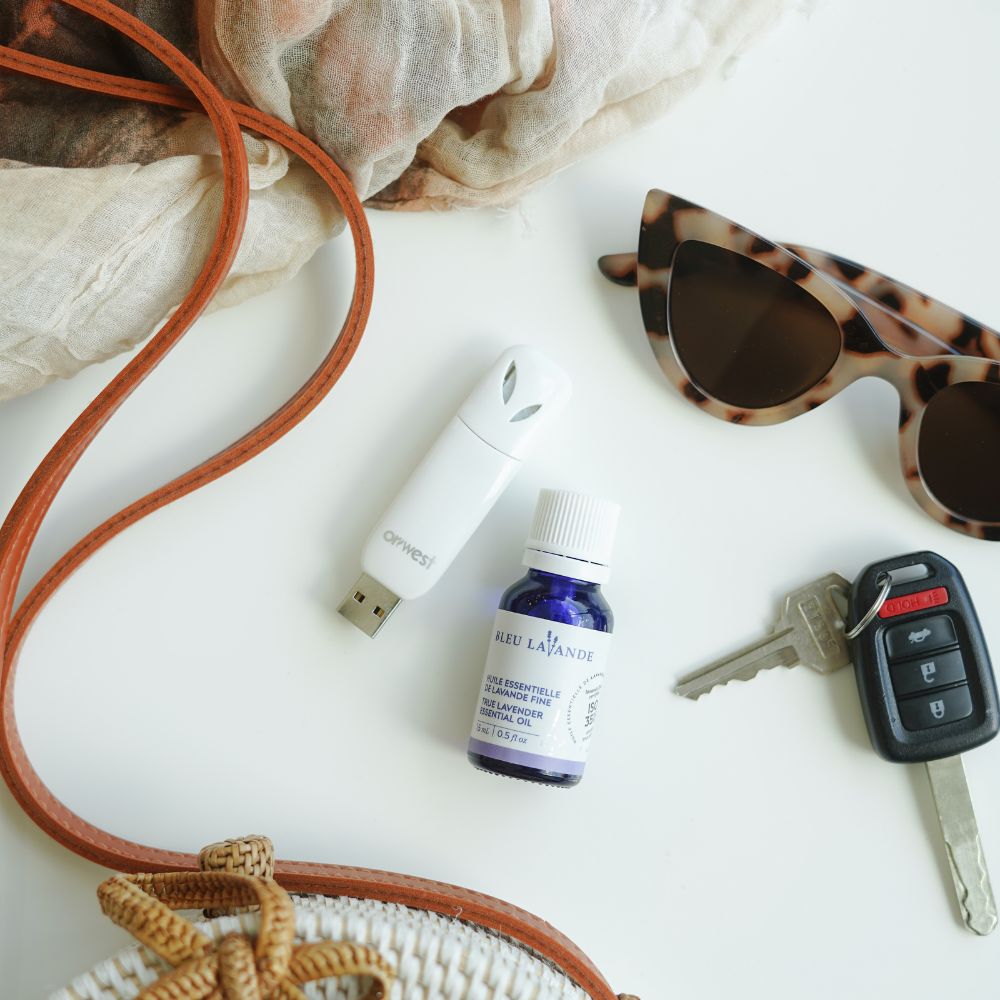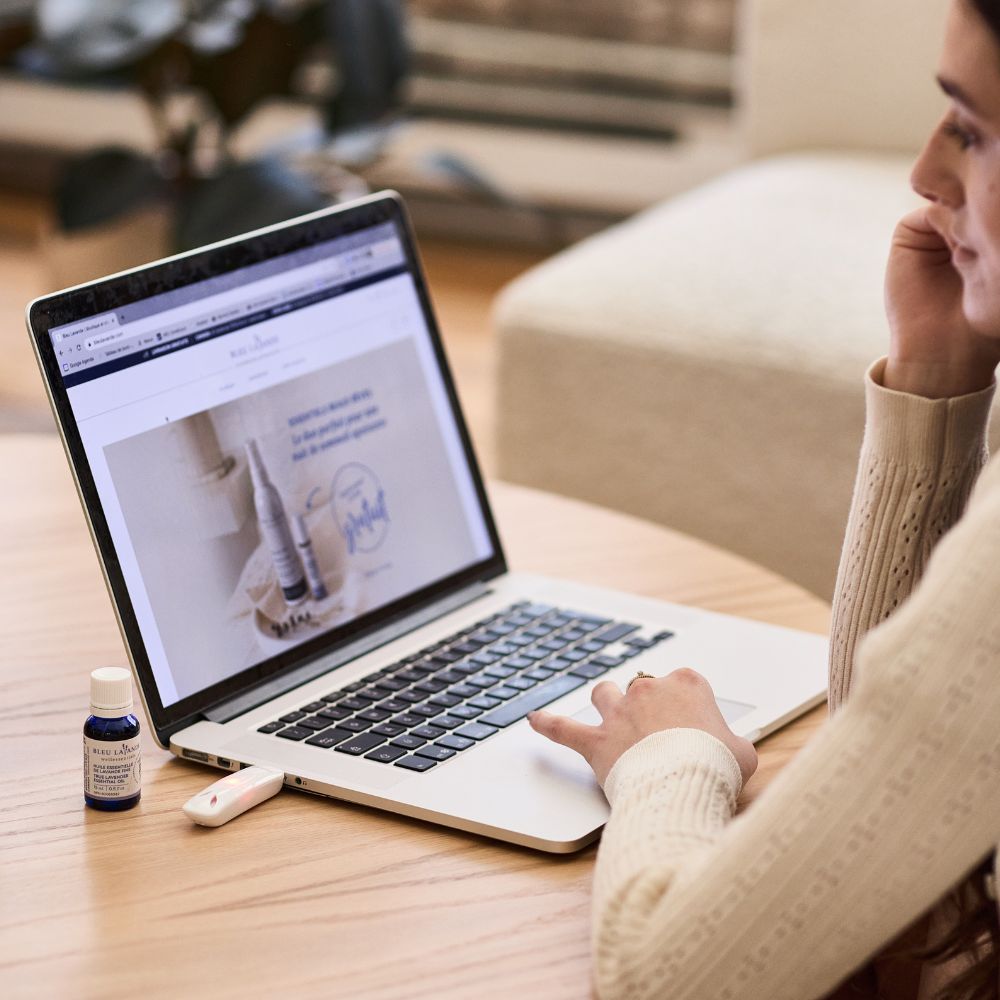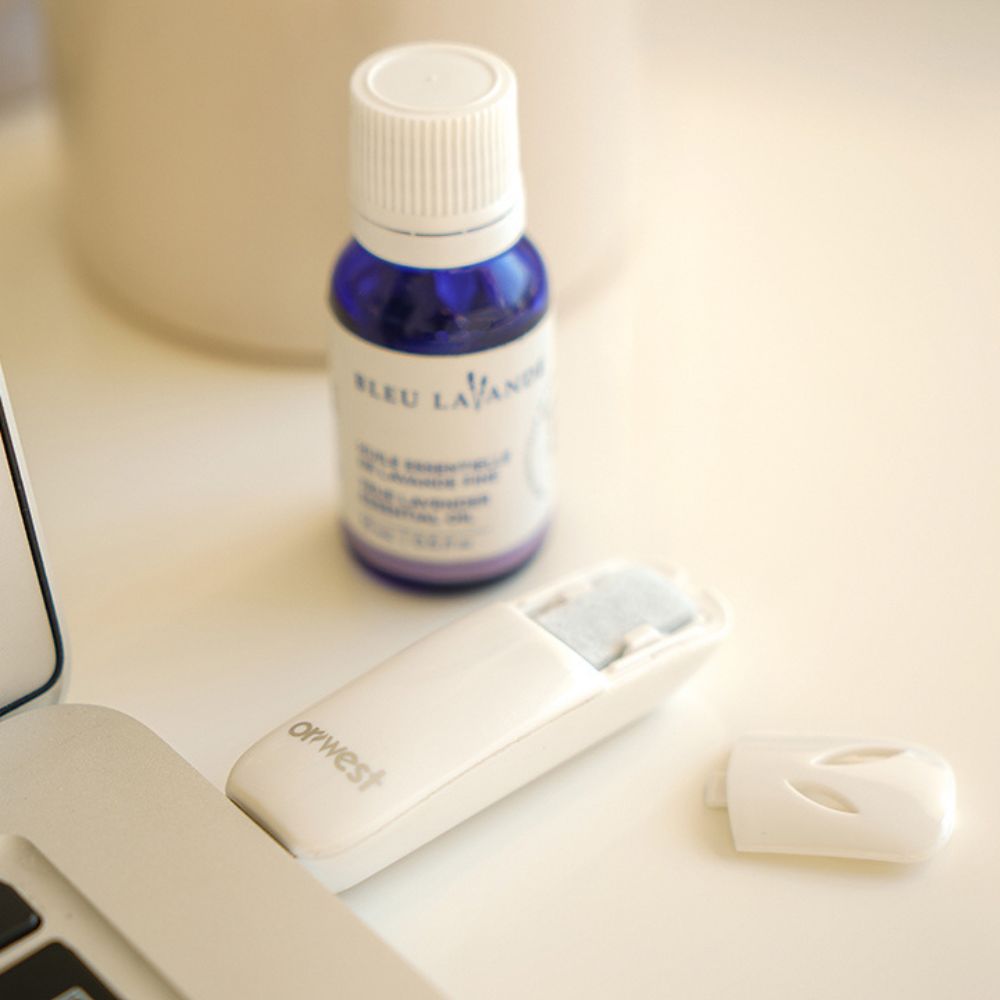 USB essential oil diffuser
USB essential oil diffuser
An essential oil diffuser you can carry everywhere!
Use it in your car, with your computer or your TV
LED light with alternating colours
Enjoy the benefits of aromatherapy anytime of the day
Perfect for small places, this ultra light diffuser is made to be connected to a USB port to allow you to enjoy the benefits of essential oils no matter where you are.
Includes 10 pads on which to add essential oil drops. Please refer to the leaflet included with your USB diffuser for cleaning instructions.
*Essential oil not included. Discover our pure essential oils.
User guide:
Remove the pad cover from the main body of the USB device.
Install the pad into the pad tray.
Add 5 to 10 drops of essential oil onto the pad.
Put the pad cover back in place.
Push the slide switch to the front to turn the USB plug on. Connect the unit to a USB port (in your car, on your computer or tv). The colourful LED will turn on and the diffuser will start diffusing.
Please refer to the leaflet included with your USB diffuser for all directions for use and warnings.
Warnings
Keep and store the unit in a dry and safe place.
Unplug from the power surface if the diffuser is not used.
Don't switch on the unit when it's moving or cleaning.
Add appropriate amount of essential oil onto the pad. Never splash sanitary alcohol, other chemical or corrosive fluid because this may damage the product.
Avoid the leakage of essential oil. Clean the unit at once if any leakage happens.
Place the unit out of reach of children.
Do not immerse the unit in water.
Don't touch the metal parts while the unit is diffusing.
Please switch off the unit and disconnect it from the main supply immediately when the unit gives out strange smell or abnormal noise. In case repair is needed, it must be done by a qualified person.
Odeur féerique de Lavande!
Lavande de toujours, odeur réconfortante.. soin apaisant en harmonie avec ma routine quotidienne !
Merci Bleu Lavande!
Clé USB diffuseur
Je l'adore et je le recommande à tous. Une vrai petite merveille que je ne pourrai plus jamais me passer. Merci Bleu Lavande
Très agréable
Un produit vraiment inovateur et agréable, qui peut nous suivre partout et apporte un petite touche personnelle!
Diffuseur usb
Super produit, je l'adore et j'ai fait au moins une jalouse qui m'a dit « je veux ça pour ma fête »
Je le conseille vraiment!
Our essence
Our promise to lavender lovers
Natural origin ingredients
No paraben, sulfate(s), artificial fragrances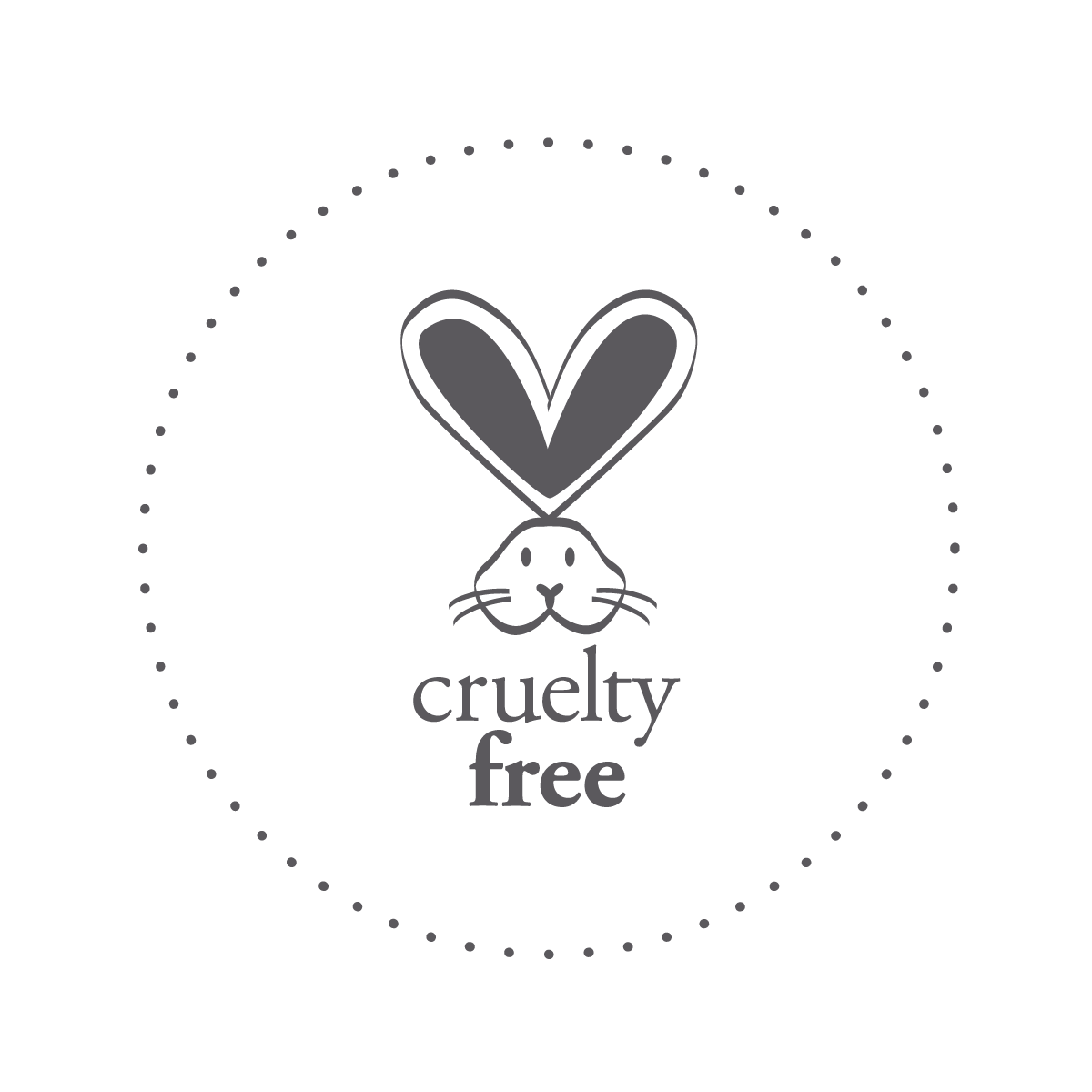 A guarantee of purity and quality
Beneficial effects
Our natural origin ingredients
Every one of our products follow the same rule: they all contain invaluable substances that come from nature. We select these extracts for the natural beneficial effects they have on the entire body. Each plant extract contains active ingredients that play a specific role. The combination of several extracts allows each of their actions to be optimized.