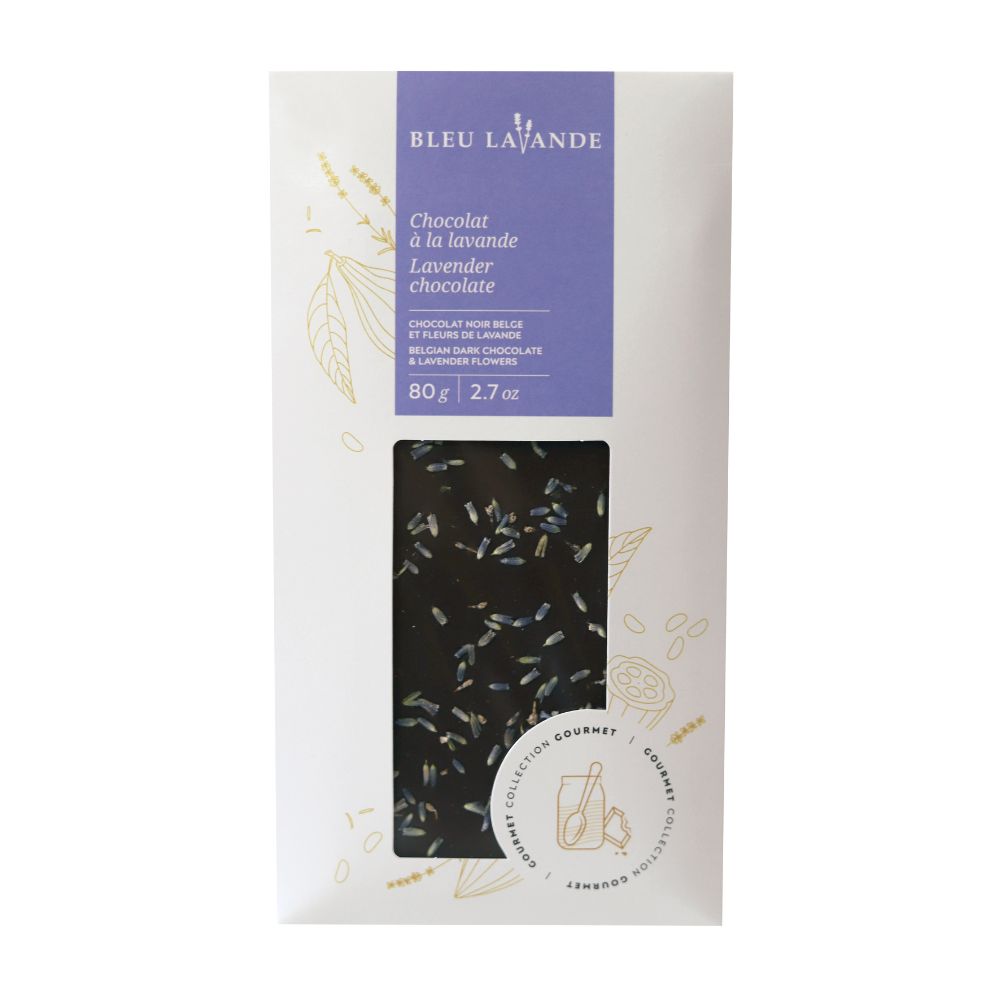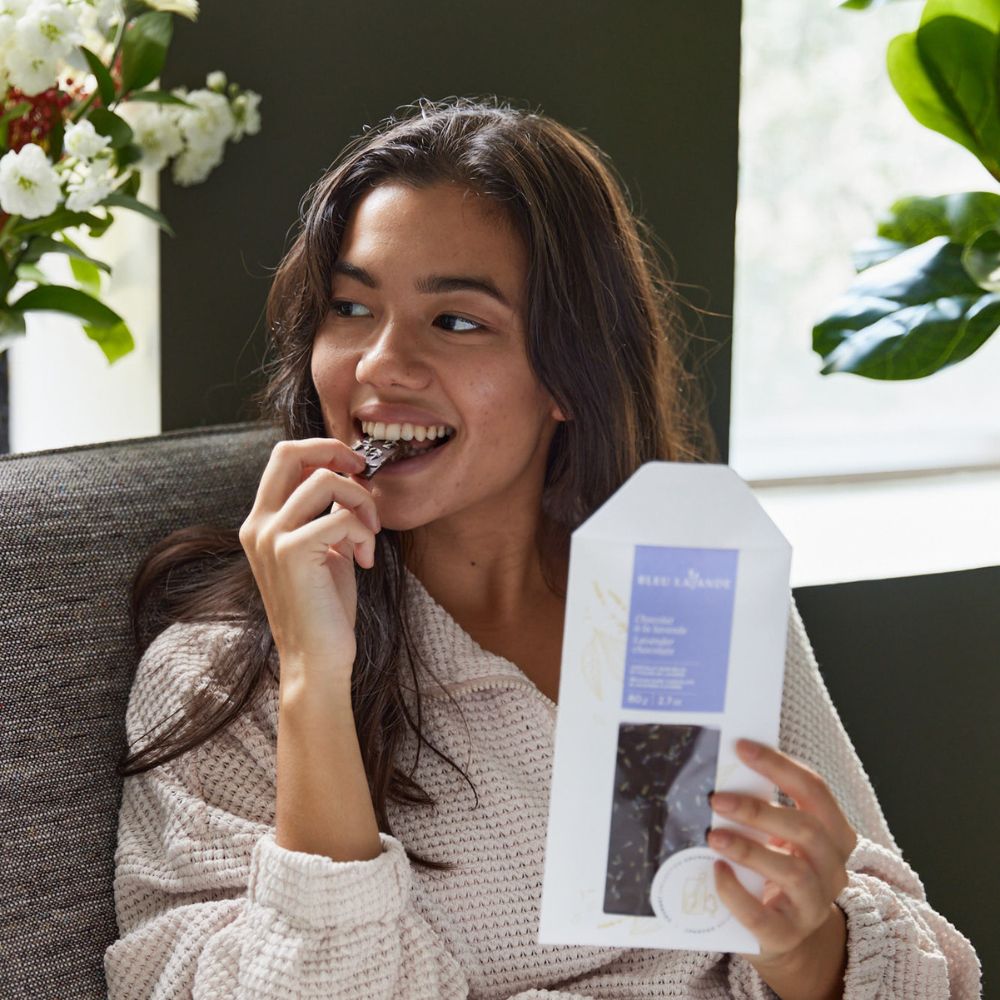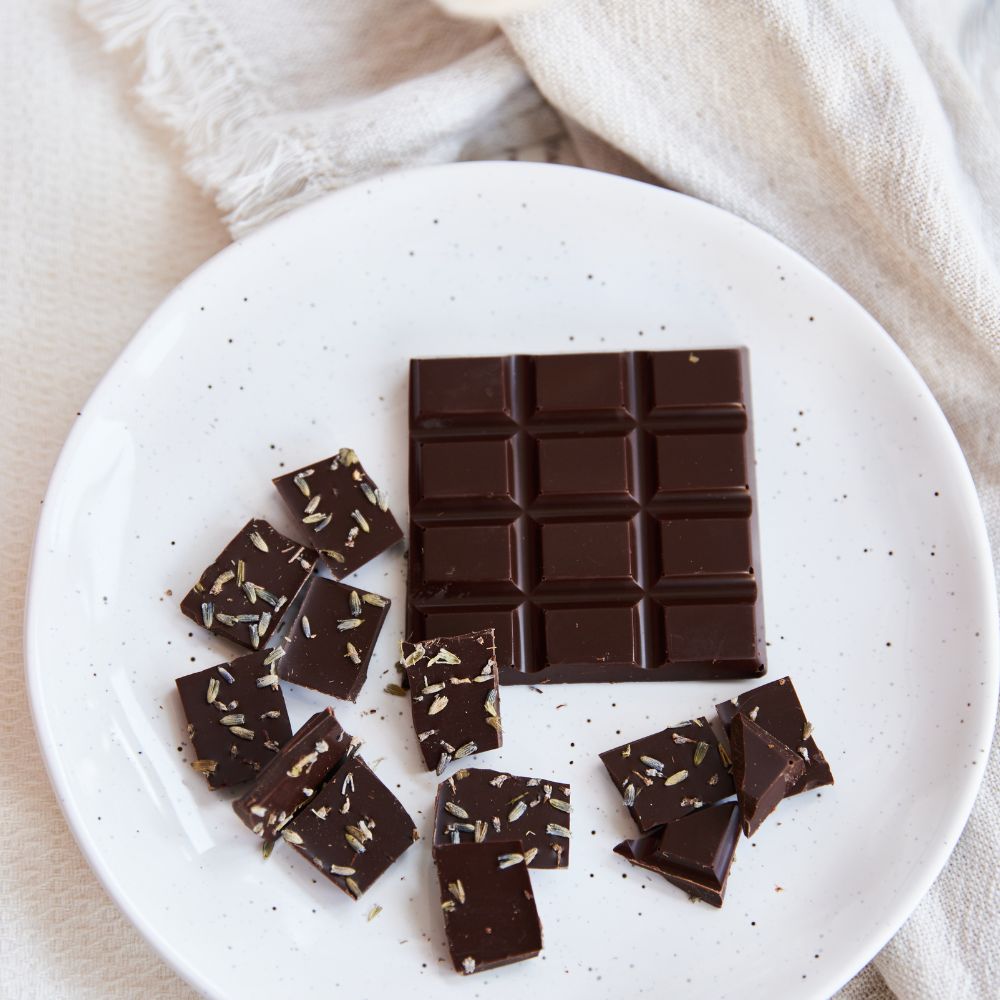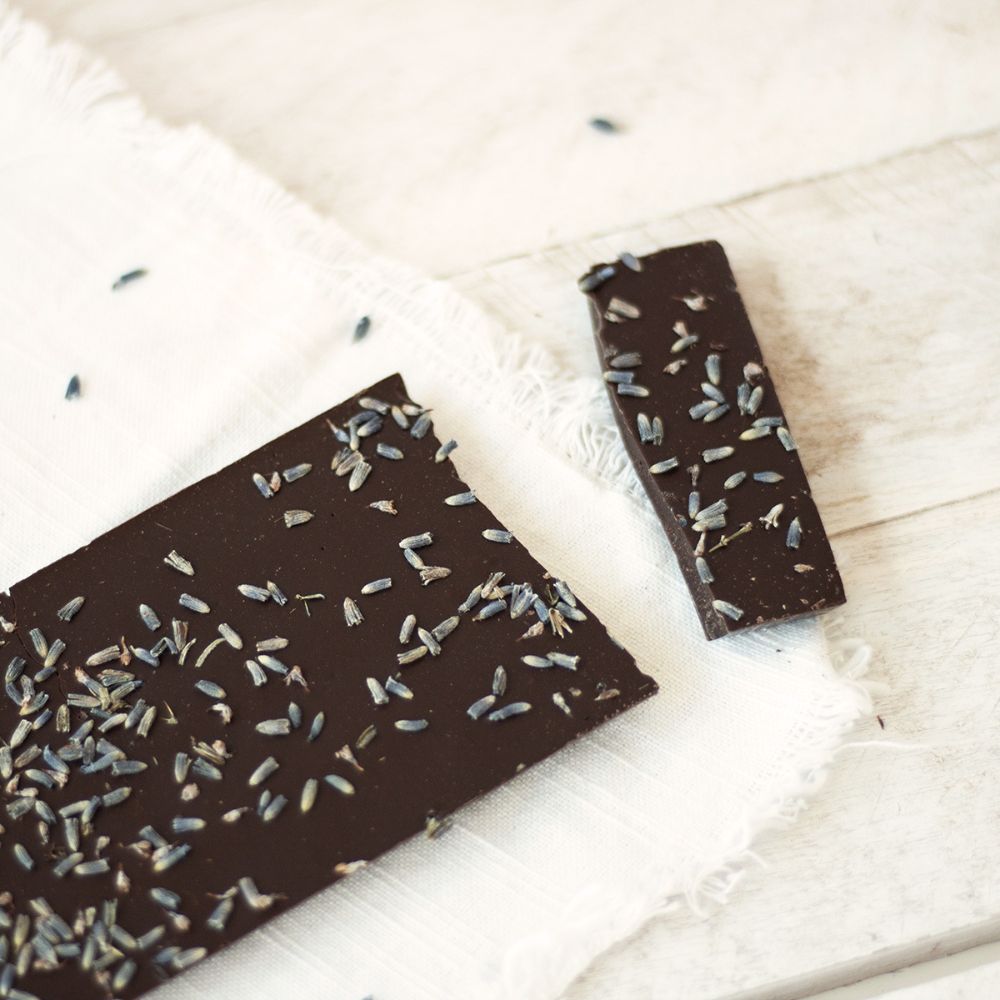 Lavender chocolate
Not tested on animals
Lavender chocolate - 85 g
Dark Belgian chocolate sprinkled with lavender flower
Subtle spicy taste of lavender
Made in collaboration with Chocolats Vanden Eynden, chocolate artisans in Magog, in the Eastern Townships
The many benefits of chocolate are well known so why not combine them with Bleu Lavande culinary lavender? Enjoy fine chocolate with a hint of lavender and experience how it can bring exciting flavours. The dark Belgian chocolate bar contains 58% cocoa.
Eat as is or sprinkle on your favorite desserts. Our lavender chocolate may contain traces of nuts, peanuts and / or dairy products.
Cocoa paste, sugar, cocoa butter, emulsifier (soya lecithin), vanilla, lavender flowers.
May contain traces of nuts, peanuts and/or dairy products.
Delicious
The taste of lavender compliments the dark chocolate: great for satisfying a craving.
Une petite douceur
Très bon chocolat de qualité avec le bon goût délicat de lavande.
Différent et délicieux !
Une association qui peut surprendre mais tout simplement délicieux!
Avis sur chocolat à la lavande
Excellent produit très distinctif.
Our essence
Our promise to lavender lovers
Natural origin ingredients
No paraben, sulfate(s), artificial fragrances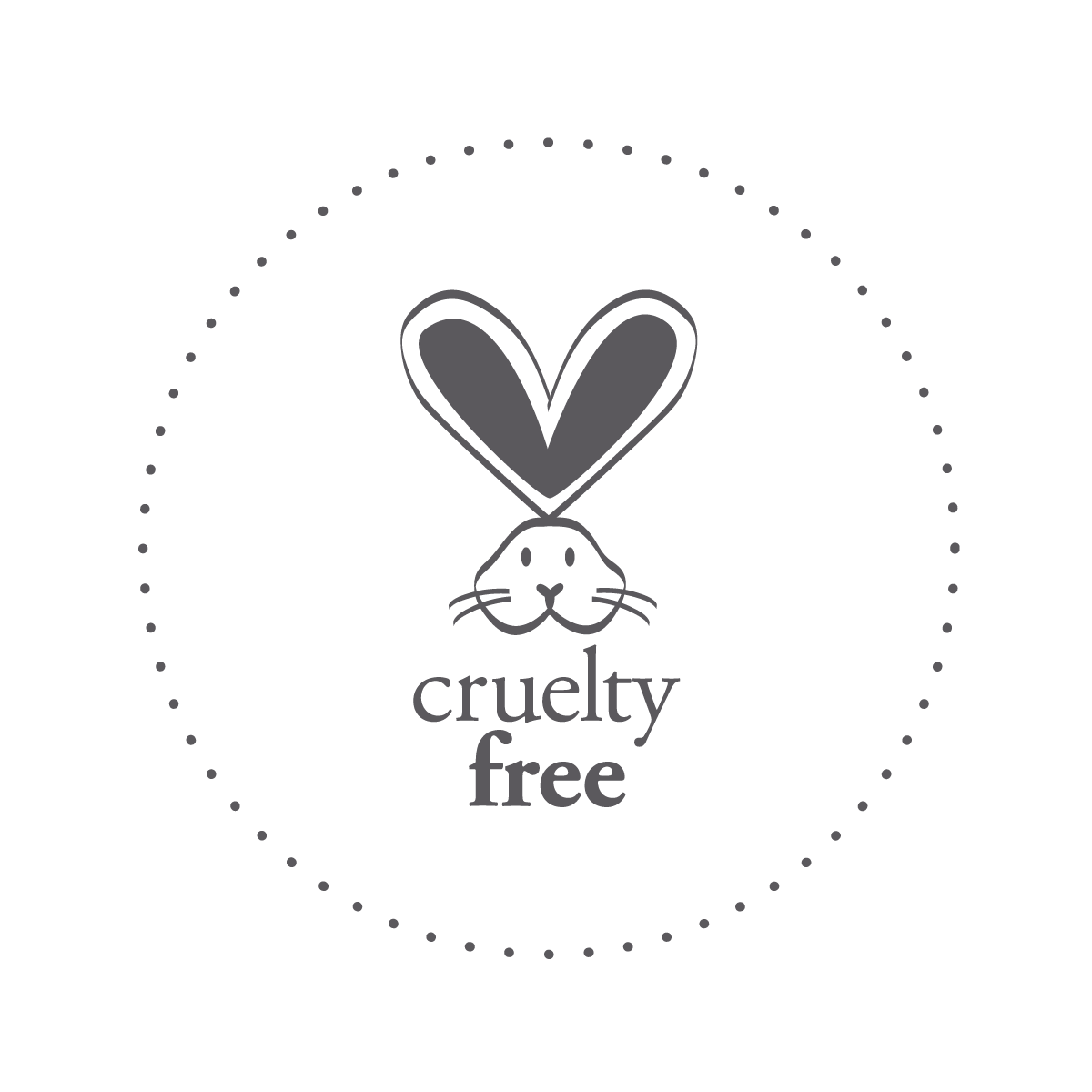 A guarantee of purity and quality
Beneficial effects
Our natural origin ingredients
Every one of our products follow the same rule: they all contain invaluable substances that come from nature. We select these extracts for the natural beneficial effects they have on the entire body. Each plant extract contains active ingredients that play a specific role. The combination of several extracts allows each of their actions to be optimized.