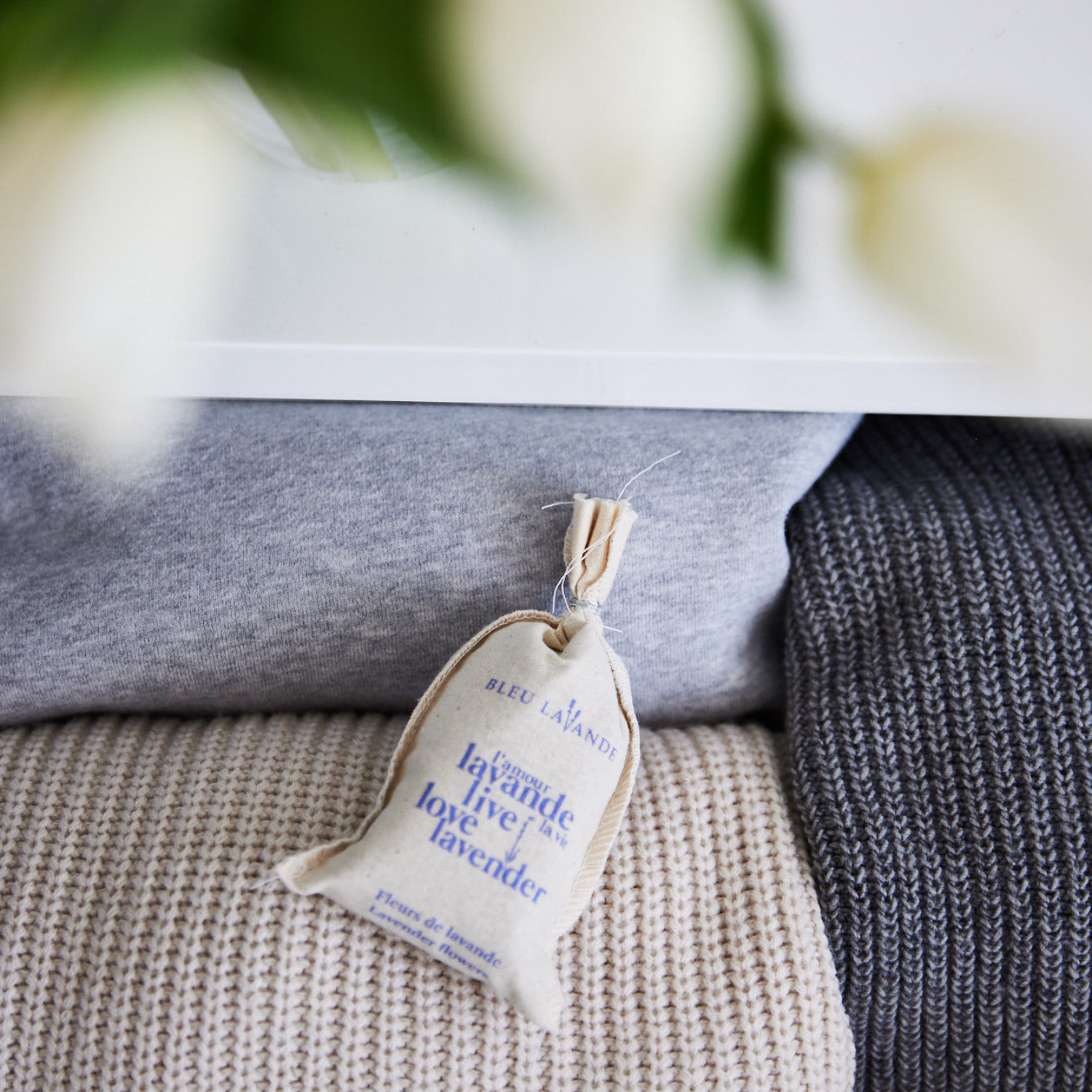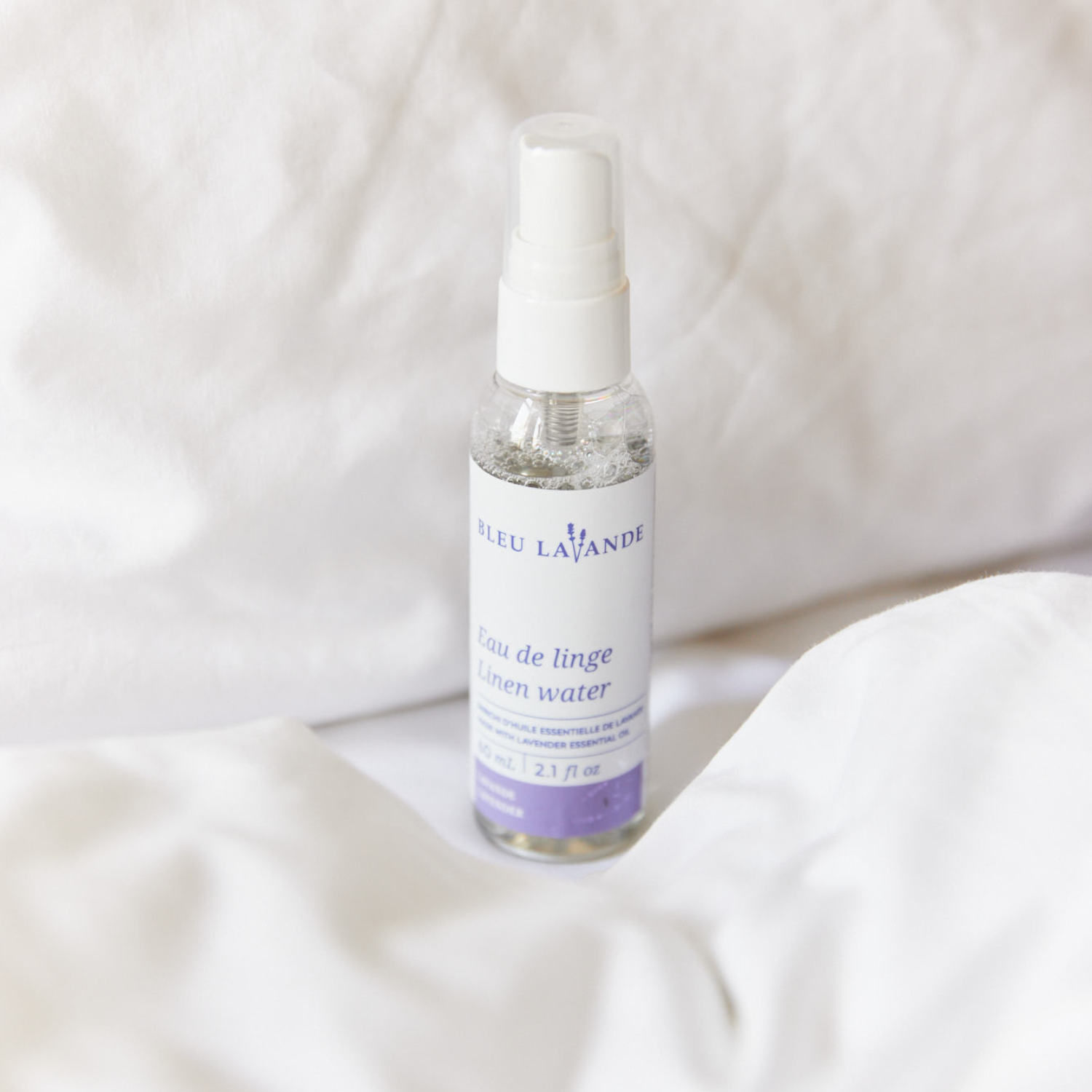 Lavender air gift set
A guarantee of purity and quality
Natural origin ingredients
Not tested on animals
Lavender air gift set ($36 value, $4.50 in savings)
The set includes 3 home ambiance products made with lavender and no artificial fragrance:

Lavender linen water - 60 ml
Lavender room spray - 120 ml
Scented pouch - 20 g
Lavender room scent
An irresistible blend of heady lavender and subtle geranium… together, they're a perfect combination that you'll swear was "heaven scent!" Let it waft through the rooms of your house, revitalizing your bedding and closets. 99.5% natural origin ingredients. Vegan and gluten free.
Lavender linen water
Lavender linen water, which does not stain and leaves your laundry smelling of the subtle hint of lavender. Imagine your clothing, bedding and home all imbued with the irresistible scent of lavender. 99.5% natural origin ingredients. Vegan and gluten free.
Dried lavender scented pouch
Each printed pouch contains about 20 grams of dried lavender flowers. It gives off a pleasant scent and has many uses. Created exclusively for Bleu Lavande, the pouches offer a simple way to spread the sweet smell of lavender. Whenever you need a refreshing whiff, a soft squeeze of the dried flowers will release their captivating scent. 100% natural origin ingredients. Vegan and gluten free.
These products do not contain parabens, sulfate(s), petroleum derivatives, artificial dyes or fragrances. These products are not tested on animals (certified cruelty free).

Room scent
Spray as needed to eliminate bad odours and to freshen every room.
Linen water
Spray it on your mattress, sheets, bed clothes, pillows, drapes, carpets or around the interior of your car. You can also spray your towels after you take them out of the dryer.
Scented pouch
The printed pouch can be kept in your closet or your drawers to perfume your clothes and deter unwanted insects. You can put it into the pockets of hanging clothes or just use it as a decoration.
Lavender linen water
AQUA/WATER/EAU, ALKOXYLATED ALCOHOLS, DIMETHYLSILOXANE, LAVANDULA HYBRIDA OIL, POTASSIUM SORBATE, SODIUM BENZOATE, CITRIC ACID.

Lavender room scent
AQUA (WATER/EAU), POLYSORBATE 80, ALCOOL DENAT, POLYSORBATE 20, LAVANDULA HYBRIDA OIL, PELARGONIUM GRAVEOLENS LEAF OIL, POTASSIUM SORBATE, SODIUM BENZOATE.

Dried lavender scented pouch
DRIED FLOWERS (LAVENDER).
Captivated
" I must say that I am absolutely captivated by Bleu Lavande's products, especially their hair care line. The way their lavender-infused formulas leave my hair feeling silky smooth and smelling divine is simply unmatched. From the shampoo to the leave in conditioner, every product is a delight to use and has become a staple in my daily hair routine. I cannot recommend Bleu Lavande's hair care products enough - they are a true game changer!"
Produits de bonne qualité et aux arômes alléchantes.
💜
Coup de coeur pour le petit sachet
Love these products/j'adore ces produits!
I bought gift sets and roll-on oil for others but kept some for myself-beautiful scents! Totally natural and Canadian-made. I look forward to visiting the operation in Quebec when the world reopens. In the meantime Bleu Lavande helps me stay calm and carry on 😀
Our essence
Our promise to lavender lovers
Natural origin ingredients
No paraben, sulfate(s), artificial fragrances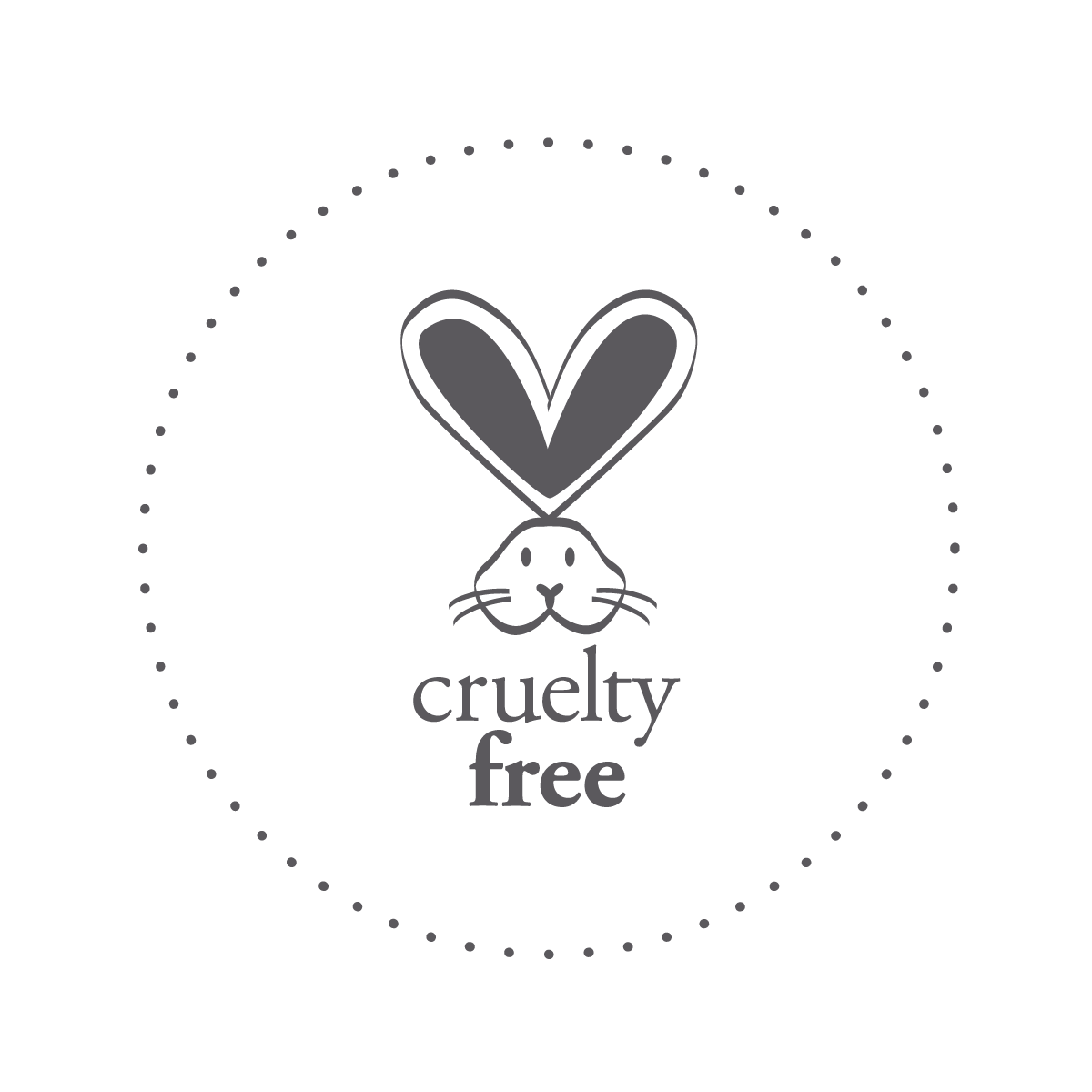 A guarantee of purity and quality
Beneficial effects
Our natural origin ingredients
Every one of our products follow the same rule: they all contain invaluable substances that come from nature. We select these extracts for the natural beneficial effects they have on the entire body. Each plant extract contains active ingredients that play a specific role. The combination of several extracts allows each of their actions to be optimized.